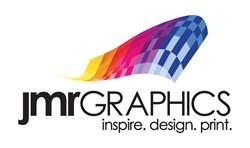 Central Islip, NY (PRWEB) November 25, 2013
Nationwide car wraps manufacturer, JMR Graphics, comments on the UK National Lottery's new out-of-home (OOH) advertising campaign that utilizes today's latest technology to connect with potential customers.
According to a November 19, 2013 article published by The Drum titled "Camelot unveils OOH campaign providing tailored messaging based on the next departing train," an OOH campaign has been introduced in the London Underground and rail stations that "celebrates the number of National Lottery Scratchcards winners in real-time," emphasizing the idea that suggests there is "no time like now" to buy National Lottery Scratchcards.
The campaign will display the number of National Lottery winners in a given timeframe by "syndicating information from the National Rail and Transport of London in order to provide tailored messaging based on the next departing train." For example, the article states that commuters arriving at Liverpool Street around 9am for the train to Norwich may be targeted with a message that says, "Winners before the 9:05 to Norwich leaves? 1,562."
Jeremy Taylor, an account director at Grand Visual, the company that was primarily responsible for the production, technology and delivery of the campaign, explains the benefit of using real-time information. "The key feature of this campaign is the delivery of contextual information that people can relate to. It is a great example of intelligent use of the medium – providing a dynamic, national Outdoor campaign that is highly targeted and locally relevant."
TJ Pannell, a representative of JMR Graphics, a nationwide car wraps manufacturer, agrees with Taylor. "Today's advanced technology allows brands and companies to directly interact and engage with potential consumers in real-time," he says. "This campaign, specifically, uses real-time information to entice viewers with the possibility of winning the lottery by providing them with actual numbers."
JMR Graphics is an award winning Nationwide 3M Certified Manufacturer of Graphics for over a quarter of a century. We specialize in branding companies through Fleet Graphics, Vehicle Wraps, Architectural Wall Graphics, Promotional Window Clings, Floor Graphics, Event Signage and much more. We offer a variety of 3M Graphics Films, which are specially designed for most surfaces that require a changeable, short and long-term application. Our exceptional "Turn Key Service" is backed with a 3M MCS Warranty to give you peace of mind when you need optimum performance for the intended life of your graphics. With our state-of-the-art, cutting-edge facility we inspire our clients by providing creative design, custom-printed graphics and handle a network of nationwide installers. JMR Graphics provides expert capabilities and capacities needed to meet any graphic challenge.