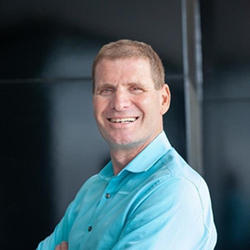 "Combining Fast Track and Cascade's unique, innovative execution creates an advantage for companies like SocialPay."
LAS VEGAS (PRWEB) September 24, 2020
SocialPay has selected Cascade Financial Technology Corp ("Cascade") to provide program management and processing services as SocialPay builds out its end-to-end digital payment solutions. The rollout will feature physical and virtual Visa Debit Cards, ACH services, a mobile wallet, and integrations with the three major pay wallets among other payment services.
SocialPay provides a custom backend, which offers banking security, speed, processing, account management, and disbursements. "SocialPay is very excited to be accepted into Visa's Fast Track program as we gain two excellent partners in Visa and Cascade," said Chris Burnett, President of SocialPay. "Together, both of our new partners will help us innovate and provide new products to all SocialPay customers."
Cascade's platform includes Cascade Cloud, a digital payment ecosystem, white-label websites, and white-label mobile apps. The Cascade Cloud is an inclusive digital payment platform that brings together partners and services in a single set of APIs to the client for simplicity and quick time to market.
According to Gil Torovezky, VP of Innovation at Cascade, "Visa's Fast Track program participants include some of the most innovative emerging fintech companies in the industry. Combining Fast Track and Cascade's unique, innovative execution creates an advantage for companies like SocialPay."
Cascades' program management process ensures smooth integration with Cascade's processing platform and partners, such as sponsoring banks, card networks, and fulfillment houses. Cascade also provides the compliance, KYC & fraud loss prevention services required to operate a maximum efficiency card program.
"Championing the fintech community and our partners to drive the next generation of digital payments is core to our growth strategy at Visa," said Terry Angelos, SVP and Global Head of Fintech, Visa. "We are excited about our strategic collaborations with both Cascade and SocialPay, which will open new doors for meeting the needs of today's consumers and continue to contribute to the betterment of the global payments ecosystem." To learn more about Visa's Fast Track program visit: http://Partner.Visa.com.
###
About Social Pay™
SocialPay™ is a digital payments platform that enables companies to transact, process, lend, and manage transactions compliantly, securely and instantly across any vertical.
To learn more about SocialPay visit: https://www.socialpayapp.com
About Cascade Financial Technology Corp
Based in Las Vegas, Nevada, Cascade Financial Technology Corp is an issuer processor that provides a reliable and scalable platform for FinTech start-ups to quickly get their product or service to market. Cascade's platform features RESTful API's, full BSA/AML compliance, automated KYC, extensive fraud mitigation, and world-class USA based customer service, all of which enable our clients to create the most innovative and inclusive financial products and services that allow all people to participate in the FinTech revolution.
To learn more about Cascade visit: https://www.cascadefintech.com