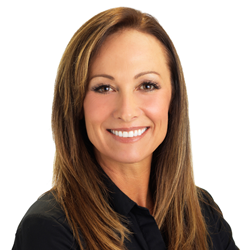 Our goal is to create the most efficient and stress-free real estate experiences possible
SAN BERNARDINO, Calif. (PRWEB) November 08, 2021
Cascade Pacific Real Estate today announced its partnership with Side, the only real estate technology company that exclusively partners with high-performing agents, teams, and independent brokerages to transform them into market-leading boutique brands and businesses. The alliance will ensure that Cascade Pacific Real Estate, a company bolstering its old-fashioned service with the latest tech, is powered by the most advanced platform in the industry.
Cascade Pacific Real Estate was founded by Gina Bachman, a California native with extensive experience managing her own portfolio investments. Before becoming a real estate agent in 2006, Bachman had acquired ten rental properties in just three years. She has the ability to solve a range of real estate needs, which has helped her secure a mostly referral clientele, ranging from first-time homebuyers to savvy investors and everyone in between.
Cascade Pacific Real Estate is a team of professionals who provide ethical representation and aim to be lifelong real estate partners. Each agent brings years of buying, selling, and property investment expertise to each transaction in San Bernardino, Eastvale, Tustin, Aliso Viejo, Laguna Niguel, Upland, Fontana, and more.
Partnering with Side will ensure Cascade Pacific Real Estate remains on the cutting edge of the evolving real estate market while continuing to deliver premium services to its clients. Side works behind the scenes, supporting Cascade Pacific Real Estate with a one-of-a-kind brokerage platform that includes proprietary technology, transaction management, branding and marketing services, public relations, legal support, lead generation, vendor management, infrastructure solutions, and more. Additionally, Cascade Pacific Real Estate will join an exclusive group of Side partners, tapping into an expansive network from coast to coast.
"Our goal is to create the most efficient and stress-free real estate experiences possible," said Bachman. "Side provides the state-of-the-art marketing, technology, administrative, and legal support that today's industry requires. This empowers us to focus on what matters most — helping our clients achieve their property goals so they can concentrate on living the life they've always imagined."
Side is led by experienced industry professionals and world-class engineers who develop technology designed to improve agent productivity and enhance the client experience. Based on its belief that homeownership is a fundamental human right, Side is on a mission to improve the public good by providing top-performing real estate agents, teams, and indie brokerages with the best system, support, service, experience, and results.
About Cascade Pacific Real Estate
Cascade Pacific Real Estate serves every type of buyer, seller, and investor, most of whom are referrals. Its agents are also investors, and their goal is to ensure a comfortable, stress-free experience that respects each client's objectives and vision. The team balances a fresh, flexible, and forward-thinking approach with old-fashioned service, handling every detail so that clients can focus on their dreams. To learn more, visit http://www.cascadepacificgroup.com.
About Side
Side transforms high-performing agents, teams, and independent brokerages into successful businesses and boutique brands that are 100% agent-owned. Side exclusively partners with the best agents, empowering them with proprietary technology and a premier support team so they can be more productive, grow their business, and focus on serving their clients. Side is headquartered in San Francisco. For more information, visit http://www.sideinc.com.