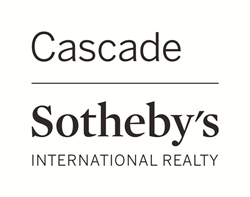 Cascade Sotheby's International Realty invests in a marketing and communications leader with luxury and lifestyle brand experience.
BEND, Ore. (PRWEB) March 11, 2019
Changes in the current real estate market demand an enhanced level of marketing expertise and leadership to strategically guide brokers to continued market success. In response to industry and market dynamics, Cascade Sotheby's International Realty has invested in a marketing and communications leader with luxury and lifestyle brand experience. Dreher will be responsible for creating a full-service in-house marketing department.
Cascade Sotheby's welcomes Eve Dreher as its Director of Marketing & Creative Services for all of its Pacific Northwest operations. Dreher, who most recently was the vice president of global communications at Starwood Hotels & Resorts, now moves to Oregon bringing vast experience in communications, marketing and branding disciplines to the prestigious Cascade Sotheby's brand.
Throughout her career, Dreher has provided communications and marketing consulting and coaching to luxury brands in the travel, hospitality and lifestyle categories. Dreher has also held corporate communications leadership positions in Colorado with Coors Brewing Company and First Data.
Dreher is hailed as a connector, strategic collaborator and executive communication strategist leading innovation and cultural change in the midst of markets-in-transition. She joins the Cascade Sotheby's executive leadership team and will be responsible for the organization's next stage of growth including market development and leveraged marketing opportunities to support brokers and their clients.
"Eve's reputation as a collaborative and creative leader preceded her move to Oregon—and we feel fortunate to welcome her as our marketing lead on our executive leadership team," says Deb Tebbs, founder and chief operating officer, Cascade Sotheby's International Realty. "We are ecstatic that Eve fits all our qualifications to lead us to the next level—and the fact she has joined the Cascade Sotheby's family is a huge score."
Dreher will guide marketing and communications strategy and development of high-quality, richly-illustrated and engaging content across multiple platforms. In addition to ensuring an extraordinary customer experience, driving innovation and directing marketing and branding strategy Dreher leads a team of Cascade Sotheby's marketing specialists who manage web and digital marketing, graphic design and publications, public relations, broker services, engagement and onboarding.
"This is an important hire for us as there's a compelling link between hospitality and real estate—Eve is uniquely skilled at ensuring consumers feel a unique and special sense of place when they do business with us," says Tebbs. "Her creativity and expertise translate beautifully to the Sotheby's experience of buying and selling a home."
Tebbs was the first on the West Coast to secure a Sotheby's International Realty franchise to launch in Central Oregon in 2006. In 2015, she was awarded the franchise for Cascade Sotheby's International Realty brokerages in Portland, Lake Oswego, SW Washington and the Oregon and SW Washington Coast. Portland is the last metro market in the nation for a Sotheby's International Realty real estate presence. Tebbs has also now expanded her illustrative farm and ranch division to include Oregon vineyard listings.
"This is an incredible opportunity to work with Deb and the exceptional team she has created—I am thrilled to relocate to Bend to be a part of such a dynamic, exciting and diverse real estate market," says Dreher. "The Sotheby's brand is a symbol of global excellence that offers clients a luxury level of service at all price points —I look forward to building on that iconic and innovative reputation."
With over 20,000 sales associates in approximately 960 offices and 72 countries and territories, and 108 billion in sales, the Sotheby's network provides a profound international reach to market properties in Oregon and SW Washington.
About Sotheby's International Realty Affiliates LLC
Founded in 1976 to provide independent brokerages with a powerful marketing and referral program for luxury listings, the Sotheby's International Realty network was designed to connect the finest independent real estate companies to the most prestigious clientele in the world. Sotheby's International Realty Affiliates LLC is a subsidiary of Realogy Holdings Corp. (NYSE: RLGY), a global leader in real estate franchising and provider of real estate brokerage, relocation and settlement services. In February 2004, Realogy entered into a long-term strategic alliance with Sotheby's, the operator of the auction house. The agreement provided for the licensing of the Sotheby's International Realty name and the development of a full franchise system. Affiliations in the system are granted only to brokerages and individuals meeting strict qualifications. Sotheby's International Realty Affiliates LLC supports its affiliates with a host of operational, marketing, recruiting, educational and business development resources. Franchise affiliates also benefit from an association with the venerable Sotheby's auction house, established in 1744.
About Cascade Sotheby's International Realty
Harnessing the worldwide recognition and prestige of the Sotheby's name, Cascade Sotheby's International Realty expertly represents the most distinctive properties at every price range. The firm's 12 strategic locations throughout Oregon and southern Washington form the most expansive luxury real estate network in the Pacific Northwest. Cascade Sotheby's International Realty brokers are masters of their craft, combining local expertise and global connections to artfully unite extraordinary places with extraordinary lives. The firm achieved a billion dollars in sales in the first 11 months of 2016, joining only 25 Sotheby's International Realty affiliates in the world with this distinction. Exceptional service, continual innovation, and unrivaled market knowledge continue to set Cascade Sotheby's International Realty apart as an industry leader.
Contact: Claudia Johnson, Public Relations, 503-799-2220