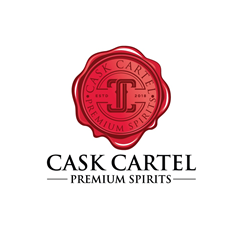 CHEYENNE, Wyo. (PRWEB) May 04, 2020
Known as Hollywood's "Preferred Marketplace," which caters to elite celebrities and online shoppers alike, Cask Cartel is now on America's radar. With CaskCartel.com, Americans can bask in the fact that they have found a home hub when it comes to finding and ordering their ultimate party spirits needs, whether they are for home quarantine parties or stay at home bars. Orders are shipped out by individual retail fulfillment partners, that offers the largest selection of product availability, all in a single online marketplace.
Competitor sites fall short in offering the same advantages as CaskCartel.com. Many fail to provide a broad selection or ultimately fall short because once a customer finally lands the product they want, the product will not end up being available or will reflect as out of stock. Traditional brick and mortar liquor stores do not understand the challenges of running an e-commerce platform or handling customer support issues. Cask Cartel's company leadership combines over 20 years in the spirits service industry along with over 20 years of e-commerce digital marketing, in addition to customer service call center support. This is the missing element in the industry, the capacity to connect brand products to the consumer and bridge those gaps within a simplistic navigational platform. This undertaking takes the online marketplace shopping experience to the next level.
Overall, the company has seen a significant increase across the entire portfolio, however, some products have substantially increased, such as Burnett's Vodka, Skrewball, Tito's, and Captain Morgan. Additionally, many other bourbons, such as Blanton's, Weller, and Buffalo Trace, have also seen a comparable increase.
With current bourbon shortages, consumer buying has only increased buying demands and has escalated them to such a level, that the industry is quite literally being depleted of what were once normal finds that have since become difficult or impossible to find rarities.
As spirit brands tend to solely rely on tasting events, restaurants, and bar sponsorships, as well as other traditional marketing methods for brand sales acceleration and generation, many brands are struggling to adapt to the current environment. The industry has canceled all these marketing lifelines, perhaps indefinitely, and it is unknown what the future holds for many restaurants and bars. Cask Cartel offers a variety of digital ad campaign management programs ensuring the ability to direct target "buying" audiences. Cask Cartel's digital ads outstrip other agencies or internal brands' campaigns five to one. Brands that work with the Cask Cartel marketplace will see an unparalleled return on marketing ad spend.
With Cinco de Mayo coming up and it traditionally being an on-premise restaurant or bar gathering holiday, Cask Cartel has decided to celebrate by partnering with El Mayor Tequila to offer a "FREESHIP2" discount code. Using this code means receiving free shipping on your order when you buy any "two" bottles of El Mayor Tequila.