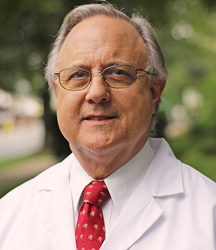 By incorporating our affiliate members as owners, we are building a more diverse, innovative, and collaborative team to bring top-notch care to our respective patients and our communities.
CHARLOTTE, N.C. (PRWEB) April 28, 2020
Three Strategic Radiology (SR) affiliate practices—Casper Medical Imaging (CMI), Casper, Wyo., Radiologic Medical Services (RMS), Coralville, Iowa, and Naugatuck Valley Radiological Associates (NVRA), Waterbury, Conn.—have transitioned to owner status as the coalition moves toward one class of membership—ownership.
Strategic Radiology launched the affiliate program in 2014 to enable smaller practices to enjoy the benefits of membership. When the then eight-radiologist Casper Medical Imaging became SR's first affiliate practice, the coalition was composed primarily of large private practices. Today, 17 of SR's 27 member groups are affiliate practices, a diverse group ranging from practices of 8 to more than 60 radiologists.
"We recognize that a practice's value is not measured in its number of radiologists, but in the strength of its radiologist and employee commitment to high-quality, independent medicine," said Arl Van Moore Jr, MD, FACR, CEO and chair, Strategic Radiology. "By incorporating our affiliate members as owners, we are building a more diverse, innovative, and collaborative team to bring top-notch care to our respective patients and our communities."
Casper Medical Imaging is an independent physician practice with nine radiologists founded in 1971, the largest full-service independent radiology group in Wyoming, and the first affiliate to convert to ownership status with Strategic Radiology. In partnership with Wyoming Medical Center, CMI also manages a joint venture outpatient imaging center, Outpatient Radiology, which provides a wide range of imaging services, including full-service women's imaging, comprehensive vein services, and a unique micro-invasive MSK clinic with a clientele that includes elite athletes from all over the globe.
"Becoming a Strategic Radiology owner continues Casper Medical Imaging's commitment to remain independent and recruit and retain the best radiologists, while pursuing exceptional patient quality and care," said Seth Iverson, MD, President, CMI.
Radiologic Medical Services, an eight-radiologist practice founded in 1971, is the second affiliate practice to convert to ownership. It provides full-service radiology to its hospital partner and maintains a strong local presence through active community involvement and two full-service outpatient imaging centers that provide high-quality, timely diagnostic imaging interpretations and therapeutic image-guided interventions.
""Strategic Radiology embodies the teamwork, collaboration, continuous improvement, and positive energy that are so important when it comes to caring for our patients," said Colin O'Brien, MD, president, RMS. "The RMS team looks forward to our continued participation as we transition to full membership responsibilities."
Naugatuck Valley Radiological Associates, a 13-radiologist practice that serves two hospitals, joined SR in 2018 and is the third affiliate to become an owner. The practice employs 90 people at four outpatient imaging centers and a business-services organization; it received the American College of Radiology's first Diagnostic Imaging Center of Excellence designation in Connecticut.
"The SR vision, services, and platform for collaboration with a national group of practice leaders were key opportunities that we believed added value to our organization when we chose to become affiliate members," said Geoffrey Manton, MD, President, NVRA. "As our organizations have grown and evolved, it became a natural fit for us to move to core membership. We are proud to be members of SR and look forward to continued support and services that have been beneficial in numerous aspects of our business and medical practice."
Affiliate practices that transition to ownership will become shareholders and voting members of Strategic Radiology. The coalition is governed by a Board of Managers that meets quarterly, on which all shareholder practices are represented. A smaller Executive Committee meets bi-weekly and brings new, strategic business to the Board for vote.
About Strategic Radiology
Strategic Radiology is a coalition of independent, private radiology practices, representing more than 1,100 radiologists. The coalition's goal is to achieve higher quality patient care and more cost-efficient delivery of medical imaging through an integrated approach of shared data and best practices, interchanging clinical expertise, and consolidating certain practice expenses. It operates the nation's first radiology-focused Patient Safety Organization listed by the Agency for Healthcare Research and Quality. http://www.StrategicRadiology.org.
SR Members:

Asheville Radiology Associates; Asheville, NC
Casper Medical Imaging and Outpatient Radiology; Casper, WY
Central Illinois Radiological Associates; Peoria, IL
Chesapeake Medical Imaging; Annapolis, MD
Diagnostic Imaging Northwest; Portland, OR
Gaston Radiology; Gastonia, NC
The Hill Medical Corporation; Pasadena, CA
Huron Valley Radiology; Ann Arbor, MI
Inland Imaging; Spokane, WA
Mecklenburg Radiology Associates; Charlotte, NC
Medical Center Radiology Group; Orlando, FL
Modesto Radiological Medical Group (MRMG); Modesto, CA
Mountain Medical Physician Specialists; Salt Lake City, UT
Naugatuck Valley Radiological Associates; Waterbury, CT
Northwest Radiology; Indianapolis, IN
Quantum Radiology; Atlanta, GA
Radiologic Medical Services; Iowa City, IA
Radiology Associates; Jeffersonville, IN
Radiology Associates of Macon; Macon, GA
Radiology Associates of North Texas; Dallas/Fort Worth, TX
Radiology Associates of Tallahassee; Tallahassee, FL
Rome Radiology Group; Rome, GA
Southeast Radiology, Ltd.; Glen Mills, PA
Tower Imaging Medical Group; Santa Monica, CA
United Imaging Consultants; Mission, KS
University Radiology; East Brunswick, NJ
X-Ray Consultants; South Bend, IN