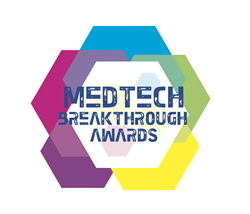 LOS ANGELES (PRWEB) May 06, 2021
MedTech Breakthrough, an independent market intelligence organization that recognizes the top companies, technologies and products in the global health and medical technology market, today announced that Castle Biosciences, Inc. (Nasdaq: CSTL), a skin cancer diagnostics company providing personalized genomic information to improve cancer treatment decisions, has been selected as the winner of the "Best New Technology Solution for Oncology" award in the fifth annual MedTech Breakthrough Awards program, recognizing Castle's DecisionDx®-SCC and DecisionDx® DiffDx™-Melanoma solutions.
Castle Biosciences innovative genomic skin cancer testing technology harnesses information from individual patients' tumor biology to inform management decisions and improve patient outcomes. The company's tests use gene expression profiling—measuring gene expression patterns in individual skin tissue samples—to assess whether a given tissue sample might be cancerous or, for known tumors, how aggressively a given tumor might be expected to behave. Castle's recently launched skin cancer genomic tests include DecisionDx-SCC for cutaneous squamous cell carcinoma (SCC) prognosis for patients with one or more high risk factors and DecisionDx DiffDx-Melanoma, designed to help characterize difficult-to-diagnose skin lesions as benign, intermediate-risk or malignant. These two newly marketed dermatologic cancer products join Castle's genomic test for cutaneous melanoma, DecisionDx®-Melanoma, which aids in melanoma prognosis.
DecisionDx-SCC is a 40-gene expression profile test that uses an individual patient's tumor biology to predict risk of cutaneous squamous cell carcinoma metastasis for patients with one or more risk factors. The test result, in which patients are stratified into one of four risk levels, predicts individual metastatic risk to inform risk-appropriate management.
Meanwhile, interpreted in the context of other clinical, laboratory and histopathologic information, DecisionDx DiffDx-Melanoma is designed to add diagnostic clarity and confidence for dermatopathologists while helping dermatologists deliver more informed patient management plans.
"The approach that physicians traditionally use to determine risk--reviewing clinical and pathological factors like patient history and pathology lab results— is necessary and life-saving. But adding personalized, precise genomic information for difficult-to-diagnose potential melanoma cases or for predicting the likelihood of any individual's skin cancer's future spread or return has the potential to improve patient care," said Derek Maetzold, president and chief executive officer at Castle Biosciences. "To answer this significant unmet medical need in skin cancer management is the reason we developed DecisionDx® DiffDx-Melanoma and DecisionDx-SCC, and we are thrilled to receive this 2021 MedTech Breakthrough Award in recognition of our innovation in this breakthrough approach and technology to support it."
The mission of the MedTech Breakthrough Awards is to honor excellence and recognize the innovation, hard work and success in a range of health and medical technology categories, including Robotics, Clinical Administration, Telehealth, Patient Engagement, Electronic Health Records (EHR), mHealth, Medical Devices, Medical Data and many more. This year's program attracted more than 3,850 nominations from over 17 different countries throughout the world.
"Skin cancers continue to be the most commonly diagnosed cancers, with around 5.5 million new cases diagnosed annually in the US, and Castle is addressing this challenge head-on," said James Johnson, managing director, MedTech Breakthrough. "When individualized genomic information is incorporated with traditional clinical and pathology factors used to assess risk, physicians and patients can make more informed treatment decisions, in line with each patient's risk. Castle is driving innovation in this space and we are thrilled to recognize Castle in our 2021 MedTech Breakthrough Awards program."
About MedTech Breakthrough
Part of Tech Breakthrough, a leading market intelligence and recognition platform for global technology innovation and leadership, the MedTech Breakthrough Awards program is an independent program devoted to honoring excellence in medical and health related technology companies, products, services and people. The MedTech Breakthrough Awards provide a platform for public recognition around the achievements of breakthrough health and medical companies and products in categories that include Patient Engagement, mHealth, Health & Fitness, Clinical Administration, Healthcare IoT, Medical Data, Healthcare Cybersecurity and more. For more information visit MedTechBreakthrough.com.
About Castle Biosciences
Castle Biosciences (Nasdaq: CSTL) is a commercial-stage dermatologic cancer company focused on providing physicians and their patients with personalized, clinically actionable genomic information to make more accurate treatment decisions. The Company currently offers tests for patients with cutaneous melanoma (DecisionDx®-Melanoma, DecisionDx®-CMSeq), cutaneous squamous cell carcinoma (DecisionDx®-SCC), suspicious pigmented lesions (DecisionDx® DiffDx™-Melanoma) and uveal melanoma (DecisionDx®-UM, DecisionDx®-PRAME and DecisionDx®-UMSeq). For more information about Castle's gene expression profile tests, visit CastleTestInfo.com [CastleTestInfo.com __title__ ]. Castle also has active research and development programs for tests in other dermatologic diseases with high clinical need. Castle Biosciences is based in Friendswood, Texas (Houston), and has laboratory operations in Phoenix, Arizona. For more information, visit CastleBiosciences.com.