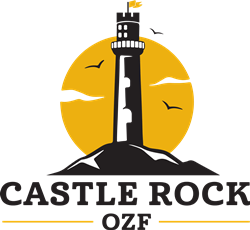 Westlake Village, CA (PRWEB) April 04, 2021
Castle Rock Opportunity Zone Fund launches seeking investment from accredited capital gain investors for California Affordable Impact Workforce Housing. The OZ Fund is raising their Series A and is authorized to raise $100 million.
EXECUTIVE SUMMARY
Castle Rock is one of the largest builders & developers of single-family affordable homes located in opportunity zone areas in
Central Valley of California. They specialize in USDA 502 Direct single family affordable home developments with over 1,000 homes built over the last 10 years.
Castle Rock Opportunity Zone Fund
RAISING: $100,000,000
MINIMUM INVESTMENT: $100,000
OPPORTUNITY ZONE FUND THESIS
The mission of the Castle Rock Opportunity Zone Fund is to build single family residence that fits USDA 502 Direct Home Loan criteria in cities or towns of 35,000 or less in population located in the Central Valley of California. There is currently a shortage of 200,000 affordable homes in the Central Valley of California and the problem needs to be fixed.
Rural Home Loans (Direct Program)
What does this program do?
Also known as the Section 502 Direct Loan Program, this program assists low- and very-low-income applicants obtain decent, safe, and sanitary housing in eligible rural areas by providing payment assistance to increase an applicant's repayment ability. Payment assistance is a type of subsidy that reduces the mortgage payment for a short time. The amount of assistance is determined by the adjusted family income.
Who may apply for this program?
A number of factors are considered when determining an applicant's eligibility for Single Family Direct Home Loans. At a minimum, applicants interested in obtaining a direct loan must have an adjusted income that is at or below the applicable low-income limit for the area where they wish to buy a house and they must demonstrate a willingness and ability to repay debt.
Applicants must:
Be without decent, safe, and sanitary housing.
Be unable to obtain a loan from other resources on terms and conditions that can reasonably be expected to meet:
Agree to occupy the property as your primary residence.
Have the legal capacity to incur a loan obligation.
Meet citizenship or eligible noncitizen requirements.
Not be suspended or debarred from participation in federal programs.
Properties financed with direct loan funds must:
Be modest in size for the area.
Not have market value in excess of the applicable area loan limit.
Not have in-ground swimming pools.
Not be designed for income producing activities,
Borrowers are required to repay all or a portion of the payment subsidy received over the life of the loan when the title to the property transfers or the borrower is:
No longer living in the dwelling.
Applicants must meet income eligibility for a direct loan. Please contact your local RD office to ask for additional details about eligibility requirements.
What is an eligible area?
Generally, rural areas with a population less than 35,000 are eligible. Visit the USDA Income and Property eligibility website for complete details.
How may funds be used?
Loan funds may be used to help low-income individuals or households purchase homes in rural areas. Funds can be used to build, repair, renovate, or relocate a home, or to purchase and prepare sites, including providing water and sewage facilities.
How much may I borrow?
The maximum loan amount an applicant may qualify for will depend on the applicant's repayment ability. The applicant's ability to repay a loan considers various factors such as income, debts, assets, and the amount of payment assistance applicants may be eligible to receive. Regardless of repayment ability, applicants may never borrow more than the area loan limit (plus certain costs allowed to be financed) for the county in which the property is located.
Rural Home Loans (Direct Program)
What is the interest rate and payback period? Fixed interest rate based on current market rates at loan approval or loan closing, whichever is lower. The monthly mortgage payment, when modified by payment assistance, may be reduced to as little as an effective 1% interest rate. Up to 33 year payback period - 38 year payback period for very low income applicants who can't afford the 33 year loan term.
How much down payment is required? No down payment is typically required. Applicants with assets higher than the asset limits may be required to use a portion of those assets. Is there a deadline to apply? Applications for this program are accepted through your local RD office year round.
How long does an application take? Processing times vary depending on funding availability and program demand in the area in which an applicant is interested in buying and completeness of the application package.
What governs this program? The Housing Act of 1949 as amended 7 CFR, Part 3550 HB-1-3550 - Direct Single Family Housing Loans Field Office Handbook
NOTE: Because citations and other information may be subject to change, please always consult the program instructions listed in the section above titled "What Governs This Program?" You may also contact your local office for assistance. You will find additional forms, resources, and program information at https://RD.USDA.Gov. USDA is an equal opportunity provider, employer, and lender.
CASTLE ROCK – COMPANY OVERVIEW.
Castle Rock with Landmark Builders has been building homes in the Central Valley for over 10 years and has built over 1,000 homes in that time utilizing the USDA 502 Direct program for all its developments in the Central Valley of California, mostly for private investors and owners.
Castle Rock in conjunction with Landmark Builders currently has projects in Pixley, Wasco, McFarland, Dinuba & Woodlake CA with 1400+, 1700+ and 2000+ SQ FT floor plans. They are one of the largest builders utilizing USDA Affordable Home Loan Program in California.
THE OZ OPPORTUNITY
Opportunity Zones are part of the US 2017 Jobs Act designed to spur economic development by providing tax benefits to investors. First, investors can defer tax on any prior gains invested in a Qualified Opportunity Fund (QOF) until the earlier of the date on which the investment in a QOF is sold or exchanged. With even more tax break incentives along the way at both 7 years and 10 years.
QUALIFIED OPPORTUNITY ZONES
The Tax Cuts and Jobs Act of 2017 created Qualified Opportunity Zones ("QOZs") to provide potentially significant tax benefits to investors who re-invest capital gains into long-term investments into communities designated for economic development.
There are over 8,500 QOZs across all US states, Washington DC, and Puerto Rico. They offer investors the ability to positively impact communities struggling to attract capital to generate sustainable economic opportunity for their communities.
QOZF BENEFITS TO THE TAXPAYER / INVESTOR
Taxpayers may defer paying tax on capital gains, if such capital gains are invested in a QOF, within 180 days from the gain. The deferral period ends the earlier of when the taxpayer sells its interest in the QOF or December 20, 2026.
Investments held for 5 years prior to December 31, 2026 will also qualify for a 10% increase in the tax-payer's tax basis of the amount of the deferred gain.
Any taxpayer that holds its investment for a minimum of 10 years, can achieve no capital gain tax on the appreciation of its investment.
EXPERIENCED MANAGEMENT TEAM
KRIS KRISTJANSSON Owner & CEO
Kris started his construction career early on in life. His father was a foreman for a large union commercial construction company in CA while he was growing up. He started with a position at Hagle Lumber Company for 3 years after graduating High School in 1984. Kris went to the same High School as the owner's son and was a close friend with him and lived in the same neighborhood growing up.
Soon after Hagle Lumber Kris wanted to get more involved in the aspects of the building process. He started my career in construction with a custom home framing company in Southern CA. Chris Anderson is also a partner in Castle Rock Communities and owner of Landmark Builders was also my next-door neighbor growing-up and started his career in custom home construction during that time. They worked on many of the same projects together early on.
After 10 years of framing, Kris started his own commercial construction company called Integrated Services in 1996 specializing in commercial construction with millions of square feet of commercial tenant improvement projects completed & Capex Multifamily projects. Kris still operates that company today. He started Castle Rock Communities with Chris Anderson & Robert Trejo, who have over 30 years of construction experience and 10 years of experience in building affordable single family home developments that utilize the USDA 502 Direct Affordable Home Loan Program.
START INVESTING TODAY:
CONTACT CASTLE
Interested in Investing but Looking for More Information or Have Questions.?
WEBSITE: https://www.CastleRockOZF.com
PHONE: (805) 778-0808
EMAIL: CastleRockOZF@Gmail.com
DISCLAIMER:
CASTLE ROCK OPPORTUNITY ZONE FUND INC.
Articles featured on this media are for informational purposes only. This is not an offer to sell nor a solicitation to buy Castle Rock Opportunity Zone Fund, Inc. That can only be done by our current Confidential Private Placement Memorandum ("CPPM"). Securities offered by Castle Rock OZF. For accredited Investors only. Limited liquidity. The shares being sold in this offering have not been approved or disapproved by the Securities and Exchange Commission or any state's securities division. Nor has the Securities and Exchange Commission or any state securities department passed upon the accuracy or adequacy of the CPPM, or the disclosures provided therein. Any representation to the contrary is a criminal offense. The information contained in this website is for general information purposes only. The information is provided by Castle Rock OZF and while we endeavor to keep the information up to date and correct, we make no representations or warranties of any kind, express or implied, about the completeness, accuracy, reliability, suitability, or availability with respect to the website or the information, products, services, or related graphics contained on the website for any purpose. Any reliance you place on such information is therefore strictly at your own risk.
This Fund is 3rd Party Administered by OZ Invested.