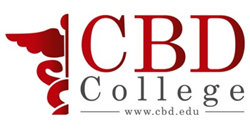 LOS ANGELES (PRWEB) April 09, 2020
Marking a new milestone in its commitment to continuing education, CBD College has announced that it has launched its Online Bachelor of Science in Health Science degree program. The next start date for the new program is July 6th, 2020. Students can obtain admissions information and apply via the CBD College website at cbd.edu.
CBD College has specifically designed their new online program so that it is transfer-in-friendly. The health science degree program is structured so that students can make the most of their transfer of credits prior to course work. The program is ideal for the student who has already obtained an associate degree in an allied health discipline and wants to put the credits from that program toward the completion of a bachelor's degree.
As a result of the recent restrictions on many workplaces in order to practice better social distancing, as well as, a growing need for flexible adult education options, more students are turning to online degree programs to help them enhance their knowledge and provide the training they need to advance in their careers. In addition, employment of medical health and service managers is projected to grow 18% from 2018 to 2028 according to the Bureau of Labor Statistics, U.S. Department of Labor, Occupational Outlook Handbook, Medical and Health Services Managers.
The CBD College Bachelor of Science in Health Science degree program curriculum includes seven 11-week modules. In this program, students will learn how to collaborate with diverse healthcare stakeholders, make ethical decisions within the healthcare delivery system, enhance patient care, use strategy and data to improve the quality of healthcare in their chosen organization, and much more.
CBD College's Bachelor of Science in Health Science program is ABHES accredited. To ensure the quality of the new program, CBD College has confirmed that the new programs are Accrediting Bureau of Health Education Schools (ABHES) Accredited Programs . ABHES is a healthcare education accrediting agency that is recognized by the U.S. Department of Education.
To view the details of the new program and learn more about the start dates, financial aid and admissions requirements, visit https://www.cbd.edu/programs/online-bachelor-degree-health-science/.
About CBD College: CBD College has provided quality education and training to students for more than 30 years. As an institution accredited by the Accrediting Bureau of Health and Education Schools (ABHES) and a non-profit healthcare career college, CBD College is located in the heart of Los Angeles and is a pillar of the community. Since its foundation in 1982, CBD College has grown to become one of Los Angeles' top non-profit resources for healthcare career training. To learn more about CBD College and their online degree programs, visit cbd.edu.