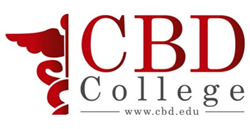 LOS ANGELES (PRWEB) April 16, 2020
In effort to expand its offerings for adult education programs in the healthcare arena, CBD College has announced that it has launched its Online Health Information Technology (HIT) Associate's degree program. Students can review the details of the program, including the curriculum, and obtain admissions information via the CBD College website at cbd.edu.
CBD College has specifically designed the new online HIT program so that students can schedule a full curriculum around their busy lives. CBD College's programs are flexible and transfer-friendly so that students can make the most of credits they've already earned from other institutions. Many of CBD College's students are part-time workers who are paying their way through school.
In light of the recent restrictions many workplaces have imposed in order to allow for greater social distancing, as well as, the growing demand for flexible adult education programs, many students are turning to online degree programs for advanced career training. Furthermore, Health Information Technology is a critical component of the healthcare universe. Industry analysts predict that job growth for Health Information Technicians will increase 11 percent through 2028 according to the Bureau of Labor Statistics, U.S. Department of Labor, Occupational Outlook Handbook, Medical Records and Health Information Technicians.
The CBD College HIT degree program curriculum includes seven 11-week modules. In this program, students will learn all the industry-standard and emerging EHR systems, medical terminology, ICD-10 and CPT codes and healthcare industry best practices. Students will also engage in 40 hours of hands-on training as a part of the curriculum in the program.
To ensure that all of its programs are up to the standards students need to achieve their career goals, CBD College has confirmed that the HIT program is one of the Accrediting Bureau of Health Education Schools (ABHES) Accredited Programs.
To view the details of the new health information technology program and learn more about start dates, financial aid and admissions requirements, go to https://www.cbd.edu/programs/online-associates-degree-health-information-technology/.
About CBD College: Founded in 1982, CBD College is located in the heart of Los Angeles. For over 30 years, CBD College has provided quality healthcare education and training to the local community. Over the years, CBD College has grown from a role as a smaller local educational institution to becoming one of Los Angeles' top non-profit resources for healthcare career training. CBD College holds accreditation from the Accrediting Bureau of Health and Education Schools (ABHES) and is a Non-Profit Healthcare Career College. For more information about CBD College and their online degree programs, visit cbd.edu.