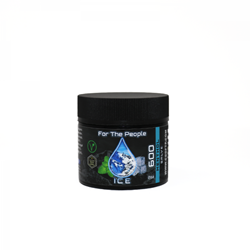 IRVINE, Calif. (PRWEB) January 07, 2020
CBD For The People was created with the belief that affordable high-quality CBD products can be created while keeping the focus on the individual customer service experience. Transparency and integrity are the core of this company. CBD For The People is putting their customers first and the profits second. By taking care of the people first, they know that satisfied customers will bring back more business to them.
At CBD For The People, all products are made fresh-on-demand for every order. All of their products remain 100% preservative-, chemical-, and additive-free. In this way, the customers can get their CBD in the way nature intended – organic, uncut, and unrefined.
CBD For The People has a vast shop where everyone can purchase their favorite and affordable CBD products. Customers can choose to purchase various CBD products such as uncut wax cartridges, unrefined dark tinctures, uncut CBD wax pods, unrefined dark softgels, unrefined dark salve lotions, battery kits, CBD FTP gear, and more.
The Dark Unrefined Menthol CBD Salve/Topical (Ice) is the newest addition to the CBD For The People's inventory. This unrefined hemp-derived topical combines the nerves-coated-in-butter goodness of Dark Unrefined full-spectrum CBD with the proven cooling power of peppermint essential oil and USP-grade Menthol. The result of combining these two products is a minty-fresh, powerfully potent prescription-free pain-relief product.
Dark, raw, unrefined hemp extract is used to make the Dark Unrefined Menthol CBD Salve. There are so many nutrients in hemp that work together to maximize effectiveness. Although many competitors create salves using more refined oils, CBD For The People does not use those types of oils. The reason for that is the loss of other cannabinoids, phytonutrients, and terpenes in the products created using more refined oils. Menthol is well-known for working as an antibacterial agent, cryotherapeutic pain reliever, antipruritic, and as a food additive to make things taste minty fresh. Menthol works by triggering cold-sensitive thermoreceptors in the skin, which in turn activates the spinothalamic tract. By combining these two amazing products, CBD For The People has managed to create the best value mentholated CBD topical available on the market.
At CBD For The People, the quality of the products is very important. Their CBD is extracted using supercritical CO2 extraction and every step of the process is multistage lab-tested. Using only non-GMO and organic ingredients, the CBD is carefully checked to ensure that is 100% free of residual solvents, microbiological contaminants, pesticides, and heavy metals.
CBD For The People is proud to offer top-shelf quality products at affordable prices. They believe that CBD should not be about huge profits. They are here to put CBD into the hands of those who need it most, but can't afford it.