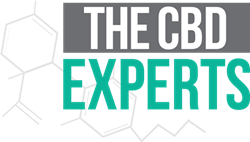 NEW YORK (PRWEB) January 17, 2019
cbdMD, a US-grown and produced CBD oil company based in Charlotte, NC, has been breaking down barriers in the cannabis industry since its inception. With the recent passing of the 2018 Farm Bill and added support from the FDA and the World Health Organization, more CBD companies are following suit.
The push for education on CBD didn't just start on Dec. 20 (the day the Farm Bill was signed), it's been a prevalent part of the industry for years. The best way to educate is to inform – and cbdMD has been focused on just that since early 2018.
Amongst many firsts – including, the first CBD company to join the New York Stock Exchange and the official founder of National CBD Day – cbdMD was the first CBD company to advertise in Time Square (on the famous Digital Billboard) on New Year's Eve. Being the busiest day of the year for New York City, the advertisement, which began running at 12:00am Dec. 31, reached tens of thousands of people. Elixinol, another CBD company, followed the same path and was also featured in Time Square later that afternoon.
"This type of marketing is a huge benchmark for the CBD industry," said Caryn Dunayer, Co-founder & President of cbdMD. "As a whole, we've been denied advertising in many realms for a long time. The Farm Bill - and the general interest in CBD by the masses - has allowed us to explore these types of mainstream marketing opportunities, not only for cbdMD, but for the entire industry."
As predicted by the Brightfield Group, a cannabis and CBD market research company, "CBD is growing faster than cannabis in the U.S. and will soon be a $22 billion industry."
2019 is already looking promising for the cannabis industry – with no signs of slowing down, CBD products can be expected to hit major pharmacies and health stores – offering accessibility to all.
cbdMD offers a comprehensive line of 100% natural, hemp-derived CBD oil products, including tinctures, capsules, gummies, vape oils, bath bombs, topicals, and pet products. As a company committed to the highest standards for CBD sourcing, extraction, and production, cbdMD is for consumers seeking to experience the full benefits of CBD in a safe, convenient, and cost-effective manner. For more information, please visit http://www.cbdMD.com.
###