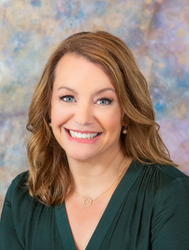 CHAPEL HILL, N.C. (PRWEB) November 08, 2021
CData Software (http://www.cdata.com), a leading provider of data connectivity solutions, today announced the promotion of Kathy Priest to chief legal officer, reporting to CEO and Founder Amit Sharma.
In this role, Kathy will lead the company's legal operations worldwide, responsible for corporate legal strategy, product compliance, data protection and privacy, and intellectual property. As CData continues in its phase of rapid growth, Kathy will lead the effort to drive the development and enhancement of the legal department to support revenue growth, customer success, and expansion of global subsidiaries.
Kathy has been with CData Software since 2015, most recently serving as Vice President and General Counsel. With more than 20 years of experience in the legal field, Kathy holds a bachelor's degree from Northwest Nazarene University and a law degree from Santa Clara University School of Law. Previously, she served as Corporate Counsel for ARM Holdings, General Counsel at BOPS, Inc., and Managing Partner at Priest & Goldstein, PLLC.
"Kathy is a tremendously valuable member of the leadership team here at CData," said Amit Sharma, Founder and CEO of CData Software. "As we focus on our continued global expansion, we are fortunate to have a law professional of her caliber and dedication provide strategic legal solutions that help ensure that we deliver steady revenue growth while maintaining the highest levels of customer satisfaction."
Kathy will continue to sit on the CData Software Board of Directors, where she has served as Board Secretary since 2015. She is also an active member of TechGC, and the International Association of Privacy Professionals (IAPP).
About CData
CData Software (http://www.cdata.com), is a leading provider of data access and connectivity solutions specializing in the development of standard drivers and data access technologies for real-time access to online or on-premise applications, databases, and web APIs. You can reach the company via email at info@cdata.com, online at http://www.cdata.com, or by calling US: (800) 235-7250 or International: (919) 928-5214.