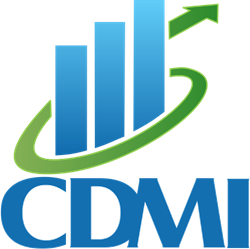 QUEENS, N.Y. (PRWEB) April 29, 2020
Breakthrough innovation specialist CDMI today launches Stop Creditor Payments™ (SCP), a dual-mode program that enables consumers to cease all creditor and bill payments for 3-12 months without damaging their credit, guaranteed.
With over 35 years of credit industry experience, the Credit and Debt Management Institute has provided cutting-edge and innovative credit solutions to thousands of individuals, small businesses and corporations across the country. Their tested and proven multi-platform credit restoration programs are integrated with their industry-leading, award-winning algorithm. This algorithm has helped them receive all three credit industry world records including the highest recorded credit score.
In a unique commercial offer, CDMI is providing the dual-mode intellectual property for a one-time fee, including monitoring and customization. This creates a bespoke platform, enabling consumers and small business owners the ability to differentiate their creditor deferment plans and to secure a competitive advantage. SCP removes the fear of destroying credit based on a financial hardship that is beyond an individual's control. This comprehensive program temporarily modifies, settles or defers all payments and bills.
Using this model, and paying a one-time fee, CDMI is set to accelerate the ability of consumers and small business to emerge unscathed from the disruptive coronavirus pandemic, by helping clients to maintain and build their credit during this financial meltdown. This program will make it possible to actually improve credit scores, with its dual-mode interoperability between consumer and creditors. SCP is fast emerging as a critical requirement for sustainability over the next decade. SCP further mobilizes the Care Act and provides consumers and small businesses with the opportunity to preserve creditor relations and their credit score while awaiting stimulus funding.
Having the ability and flexibility to develop new products and services that offer true solutions is why CDMI was voted the World's Leading Credit Experts. "We've developed SCP to give our clients unprecedented levels of customization and control, not only for the sake of their credit, but also to ensure that once this crisis is over they will be in a position to take advantage of the imminent wave of funding opportunities," says Dr. Michael C. Grayson, CEO.
SCP has been designed to streamline integration and provide a single point of contact for both consumers and creditors. Furthermore, it provides the ability to 'stop the bleeding', whilst consumers and small businesses seek government assistance and rebuild their financial preparedness. "This product is the only way for the middle class to survive this terrible pandemic and keep the focus where it should be, on staying safe and healthy," says Dr. Grayson.
This product is offered online at PerfectCredit4Life.com, and Dr. Grayson's book 'How to Stop Making Payments' can be purchased on Amazon.com. In fact, if purchased in the next five (5) days Amazon is offering the e-book for free as they are convinced that providing this level of technology and interoperability will be an essential requirement in sustaining and creating the level of prosperity that will set the direction for the economy, the market and the middle class, in the years to come.