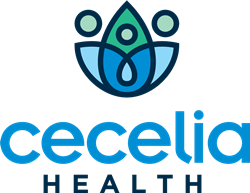 This certification is a testament to the knowledge and expertise of our best in class clinical team.
NEW YORK (PRWEB) January 19, 2021
Cecelia Health announced today that their Diabetes Self-Management Education and Support programs (DSMES) are now accredited by the Association of Diabetes Care & Education Specialists (ADCES).
ADCES is one of two National Accrediting Organizations for Centers for Medicare & Medicaid Services (CMS). As the only organization dedicated solely to diabetes education, ADCES certification is the highest level of recognition that a diabetes management program can attain. This represents a significant milestone for Cecelia Health as this adds further credibility and trust to the tailored programs that the company delivers to meet individual needs of participants.
All accredited programs must meet the same National Standards for Diabetes Self-Management and Support (DSMES). The Standards are updated at a minimum every five years in a joint effort by CMS, ADCES, and American Diabetes Association (ADA). Cecelia Health plans to adhere to and surpass these strict standards to continue to deliver superior programs for individuals living with diabetes.
"Education is a crucial part of understanding and successfully managing diabetes. Over 34 million Americans live with diabetes and many of them do not fully understand their condition, let alone know how to effectively manage it," said Teresa McArthur, Senior Vice President of Clinical Services at Cecelia Health. "Our team of highly qualified Certified Diabetes Education and Care Specialists (CDCES) has been working with individuals living with diabetes and other chronic conditions for over a decade. This certification is a testament to the knowledge and expertise of our best in class clinical team."
In addition to the newly accredited DSMES programs, Cecelia Health continues to deliver a comprehensive solution that provides access to coaching and care for people living with chronic illness to address the complexities of disease management. Individuals enrolled in Cecelia Health programs are offered one on one coaching with expert clinicians, device coaching and remote monitoring, and access to a virtual diabetes and mental health clinic that includes remote monitoring of physiologic parameters, monthly appointments, and decision support to identify dosage and titration changes.
Cecelia Health's evidence-based, expert-led telehealth solution delivers high engagement and positive health outcomes for participants, including reduced A1C and increased medication adherence.
About Cecelia Health
Cecelia Health positively transforms the lives of people living with diabetes and other chronic diseases. Our technology-enabled personalized coaching solution optimizes patient health outcomes at high ROI for our customers and healthcare partners via a tailored mix of expert clinician and digital health interactions. We work with partners to coach their members/patients and provide unique data-driven insights to health plans and ACOs seeking to improve quality measures, and pharmaceutical and medical device companies seeking to improve adherence. We actively support, partner, and engage with various influential organizations within the diabetes community, including JDRF, Beyond Type 1, American Diabetes Association, the Diabetes Research Institute, the Association of Diabetes Care & Education Specialists, and The Jaeb Center for Health Research.
We deploy the optimized mix of personal and digital outreach as part of a holistic omnichannel approach to deliver the right touch at the right time. Our empathetic approach and intuitive engagement based on participant preference is powered by our proprietary, best-in-class digital platform to deliver tailored support to those who need it most.