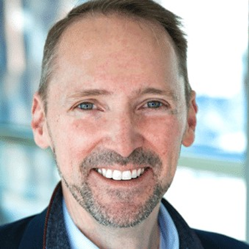 My focus will be working with this incredible team to grow the company so that we can scale the positive impact that Cecelia Health is having with patients across cultures, socio-economic classes, and geographies.
NEW YORK (PRWEB) February 09, 2021
Cecelia Health, a leading virtual health company that empowers people with diabetes and chronic conditions to live better and healthier lives, today announced that it has appointed industry veteran Mark Clermont to succeed founder David Weingard as Cecelia's Chief Executive Officer. Clermont's demonstrated leadership and healthcare expertise will help Cecelia Health accelerate and further scale adoption of the company's technology-enabled expert clinical, digital telehealth, and telemedicine solutions. Weingard will transition to his new role as Executive Chairman of the Board where he will continue to support the company on corporate strategy, brand awareness and developing long-term executive relationships.
Clermont has 25 years of experience building and growing competitive businesses across the healthcare spectrum, including population health, value-based care, digital therapeutics, and clinical decision support. He's held senior leadership positions with Lumeon, Provant Health, Wolters Kluwer Health, UpToDate and Mercer, among others.
"Mark's deep healthcare and care management experience make him a great match for continuing Cecelia Health's rapid growth and enhancing its leadership position in the expanding virtual chronic care management space," said Saul Richter, Founder and Managing Partner of Rittenhouse Ventures and Cecelia Health Board Member.
"Mark spent his career growing and maximizing performance of businesses. He knows healthcare and the challenges facing both patients and their care delivery channels including health plans, employers, providers, pharmaceutical companies, and medical device manufacturers," said Weingard. "Cecelia Health has been growing rapidly and is poised to leverage many new and significant opportunities. I believe Mark is the perfect person to take the Company to the next level and to lead Cecelia Health through this period of rapid expansion."
"I'm honored to join Cecelia Health," said Clermont. "With six in ten people living with a chronic condition driving the need, and the accelerated adoption of telemedicine driving the market opportunity, the time is right for Cecelia's innovative and effective approach to improving the quality of life and the health of people who live with these conditions. As CEO, my focus will be working with this incredible team to grow the company so that we can scale the positive impact that Cecelia Health is having with patients across cultures, socio-economic classes, and geographies. In partnership with health plans, pharmaceutical companies, device manufacturers, employers, and providers, we will continue to deliver effective care to improve health outcomes with measurable return on investment, while delivering a personalized and exceptional experience for patients."
This announcement follows strong results achieved by Cecelia Health in 2020, which included launching a national diabetes and mental health virtual clinic with Aetna and Jaeb Center for Health Research Foundation, providing remote expert clinical telehealth solutions to providers to help support their staff and patients during the COVID-19 global pandemic, establishing and growing partnerships with top health plans, pharmaceutical and medical device companies.
About Cecelia Health
Cecelia Health positively transforms the lives of people living with diabetes and other chronic diseases. Our technology-enabled personalized coaching solution optimizes patient health outcomes at high ROI for our customers and healthcare partners via a tailored mix of expert clinician and digital health interactions. With over one million remote patient interactions, Cecelia Health has been a pioneer in delivering telehealth and chronic disease management solutions.
We work with partners to coach their members/patients and provide unique data-driven insights to health plans and ACOs seeking to improve quality measures, and pharmaceutical and medical device companies seeking to improve adherence. We actively support, partner, and engage with various influential organizations within the diabetes community, including JDRF, Beyond Type 1, American Diabetes Association, the Diabetes Research Institute, the Association of Diabetes Care & Education Specialists, and The Jaeb Center for Health Research.