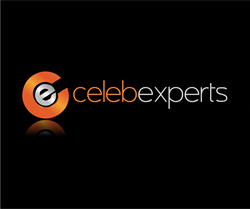 My clients are busy, successful and don't want to be bogged down with the minutia and millions of micro-managed questions that are part of this process. They want immediacy, transparency and the best fees available. CelebShows will provide all of these at industry leading speed. - Evan Morgenstein
NEW YORK (PRWEB) September 28, 2018
CelebExperts, the premier agency in assisting companies from startups to Fortune 100 global corporations is turning the 2019 tradeshow season into one of the most dynamic in years, has announced its new proprietary onboarding process called CelebShows. CelebShows is being launched to handle the increased demand after hundreds of celebrity bookings at tradeshows and events all over the world in the last decade. CelebExperts' clients have frequently requested a unique philosophy behind celebrity talent acquisition for upcoming events. CelebShows is an expedited process to onboard celebrities from the world of sports, movie, TV, technology, business titans, thought leaders, celebrity chefs, Sharks and now social media influencers.
CelebShows only requires some basic information about the company, event, theme, goals and budget and the CelebExperts staff will produce a curated list of candidates with biographies and fee/travel requirements within sixty (60) minutes or less*. CelebExperts has queried hundreds of its best clients over the last 12 months to ascertain the most important elements of assisting clients looking to book a celebrity for their tradeshow activation whether it is in their booth, at a post event party or a pre launch media event. These three main elements clients are requesting seem simple, but they have been challenging to secure.
CelebExperts President & CEO Evan Morgenstein sees it every day, "My clients are busy, successful and don't want to be bogged down with the minutia or the millions of micro-managed questions that are part of this process. They want immediacy, they want transparency and they want the best fees available. CelebShows will provide all of these at industry leading speed."
With two of the largest shows of 2019 at the beginning of the year, CES and The International Home + Housewares Show in Chicago, calls have been brisk for celebrity chefs to highlight new cookware innovations. Additionally, an overwhelming number of requests have come in for social media influencers with tens of millions of followers age 16-24 that are the primary customer of so many of the technology companies at CES in Las Vegas.
CelebExperts is seeing an increase in the inquiries it is receiving for several reasons explains Morgenstein, "We have never seen this many companies searching for celebrity talent to hire as part of their tradeshow strategy. The white hot economy, increased consumer spending and the wealth of celebrities and social media influencer options at incredibly reasonable fees have really super-charged talent spending. Our booking agents are fielding calls from all over the world."
If your company is interested in speaking with an experienced booking agent about celebrity and/or social media influencer options and costs, contact us at consulting(at)celebexperts.com or call us at (919) 332-0584.
*This guarantee is available 10 AM-6 PM EST, Monday-Friday. Company will make its best efforts to provide the same if the request is not received during this window.
About CelebExperts
CelebExperts is a leading consulting firm dedicated to demystifying the celebrity acquisition process and finding creative solutions to effectively market your brand leveraging the power of a celebrity. For more information on how your brand could utilize celebrity talent as a spokesperson for upcoming marketing campaigns or booking keynote speakers for your next event, please contact our team at consulting(at)celebexperts.com or give us a call at (919) 332-0584.