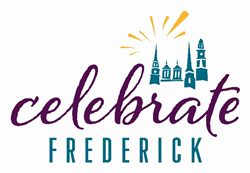 FREDERICK, Md. (PRWEB) September 09, 2020
Celebrate Frederick is excited to kick off Craft Beverage Week sponsored by Homegrown Frederick on Saturday, September 12th. The County-wide celebration will feature unique promotions, specialty drinks and small events from over twenty local breweries, distilleries and wineries. Promotions continue through Sunday, September 20th.
Participating locations include:

Attaboy Beer, 400 Sagner Avenue, #400, Frederick
American Shochu Company, 4539 Metropolitan Court, Frederick
Celebration Cellars Winery, 9831 Fox Road, Frederick
Dragon Distillery, 1341 Hughes Ford Road, 108, Frederick
Flying Dog Brewery, 4607 Wedgewood Blvd., Frederick
Hidden Hills Farm & Vineyard, 7550 Green Valley Road, Frederick
Idiom Brewing Company, 340 E. Patrick Street, #104, Frederick
Jug Bridge Brewery, 911 E. Patrick Street, Frederick
Linganore Winecellars, 13601 Glissans Mill Road, Mt. Airy
Loew Vineyards, 14001 Liberty Road, Mt. Airy
Mad Science Brewing Company at Thanksgiving Farm, 1619 Buckeystown Pike, Adamstown
McClintock Distilling, 35 S. Carroll Street, Frederick
Midnight Run Brewing, 912 N. East Street, Frederick
Milkhouse Brewery at Stillpoint Farm, 8253 Dollyhyde Road, Mt. Airy
Olde Mother Brewing, 526 N. Market Street, Frederick
Orchid Cellar Meadery and Winery, 8546 Pete Wiles Road, Middletown
Puerto Rico Distillery, 1341 Hughes Ford Road, 113A, Frederick
Rockwell Brewery, 880 N. East Street, #201, Frederick
Smoketown Brewing Station, 223 W. Potomac Street, Brunswick
Smoketown Creekside, 400 Sagner Ave., #100, Frederick
Springfield Manor Winery Distillery Brewery, 11836 Auburn Road, Thurmont
Tenth Ward Distilling Company, 55 E. Patrick Street, Frederick
Willow Oaks Craft Cider and Wine, 6219 Harley Road, Middletown
Attendees are encouraged to download the official Craft Beverage Week flyer from the Celebrate Frederick website. Those who collect signature from eight or more locations will walk away with fun prizes donated from participating businesses.
Attendees are reminded that masks are required when entering businesses, or when social distancing is not possible. Business hours and capacity vary. Please plan accordingly.
Celebrate Frederick is a private, non-profit corporation [501(c)(3)] working in partnership with the City of Frederick. Our mission "to nurture a strong sense of community through the coordination of special events" is realized through the production of 10 annual events. Events are planned and executed by over 400 volunteers who serve on event planning committees and assist the day of the events. In a typical calendar year, over 250,000 visitors and residents attend a Celebrate Frederick event and share in the joy of community.
For more information, please contact Celebrate Frederick at 301-600-CITY (2489) or visit CelebrateFrederick.com.