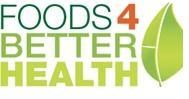 The Fasting Diet: How Hugh Jackman Bulked Up for His Latest Film.
Boston, MA (PRWEB) August 04, 2013
Foods4BetterHealth.com, a new food and nutrition web site that believes that eating right can prevent diseases, ward off illnesses, and help you feel healthier and younger than ever, is reporting on the latest celebrity diet controversy: how celebrity actor Hugh Jackman managed to bulk up for his latest film, The Wolverine, which opened last weekend.
As Foods4BetterHealth notes (http://www.foods4betterhealth.com/the-fasting-diet-how-hugh-jackman-bulked-up-for-his-latest-film-3499), Jackman truly believes in immersing himself in a character when he takes on a new role—even if that means taking on an intense celebrity diet, such as a fasting diet. That's exactly what his celebrity diet entailed: days of intermittent fasting, followed by days of eating whatever he wanted. As a result, Jackman bulked up for his latest role in The Wolverine.
As the Foods4BetterHealth article "The Fasting Diet: How Hugh Jackman Bulked Up for His Latest Film" notes, following a strict celebrity diet such as the fasting diet was nothing new for Jackman. When he played a tragic hero in Les Misérables, he had to lose a lot of weight, and so he went on another celebrity diet. (Source: "Hugh Jackman Starved Himself on Shocking Wolverine Diet," Celebrity Health & Fitness web site, July 28, 2013; http://www.celebrityhealthfitness.com/8071/hugh-jackman-starved-shocking-wolverine-diet/, last accessed July 29, 2013.)
The Foods4BetterHealth report notes that the fasting diet is just the latest in a string of celebrity diets that are designed to help one quickly lose or put on weight. And according to some researchers, such as the authors of The Fast Diet, Dr. Michael Mosley and Mimi Spencer, the fasting diet is rooted in history. In their book, they claim that the fasting diet is merely a natural way of life, with the dieter living the way that man was designed to live, since food was not always abundant and, in historical times, was often scarce.
The Foods4BetterHealth report concludes that while the fasting diet allowed Jackman to quickly bulk up for his latest role, this doesn't mean it will necessarily work for everyone. This celebrity diet is very demanding and intense, and if one intends on following his lead, then they need to make sure to do their research and talk to a health professional to see if this celebrity diet is right for them.
Foods4BetterHealth.com, created by Doctors Health Press, is a food news and health web site, offering readers information about the latest food controversies, exclusive expert advice, and health tips to ward off illness, prevent disease, and live a long, healthy life. For more information, visit foods4betterhealth.com.