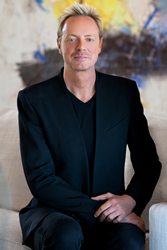 "Tomer's reputation and first-class client relationships is a welcomed addition to our firm. We are thrilled to have someone of his stature join our dedicated team of ambassadors," says Jeff Hyland, President of Hilton & Hyland.
LOS ANGELES (PRWEB) February 02, 2021
After a record-setting year in 2020 with over $539 million in enclosed listing volume, real estate titan, Tomer Fridman of The Fridman Group, has become a force to be reckoned with in the Los Angeles real estate market. Following an ultra-successful 4-year run at Compass, he and his team are joining forces with the highest-producing single sales office in the world, Hilton & Hyland. Mr. Fridman will bring close to $1 billion in listings to the firm's already impressive portfolio.
"I am immensely appreciative to Compass for being such an integral part of my growth," says Mr. Fridman. "As my business expands, alongside my team, I am grateful for the support they provided. I look forward to the next chapter of my career at Hilton & Hyland as I continue the evolution of my brand."
Fridman's move to Hilton & Hyland will further establish him as one of the leading luxury real estate agents in Los Angeles. He will continue his focus on representing celebrity homes, multimillion-dollar mansions, and architecturally significant properties. Thanks to his knowledge of the luxury landscape and his experience working with high-end clients, Fridman will further strengthen the luxury branch of Hilton & Hyland.
"Tomer's reputation and first-class client relationships is a welcomed addition to our firm. We are thrilled to have someone of his stature join our dedicated team of ambassadors," says Jeff Hyland, President of Hilton & Hyland.
As the go-to agent for Hollywood's elite, Fridman's knowledge of the market and extensive experience will integrate seamlessly with the firm's already strong presence. Tomer quickly established himself as "The King of the Platinum Triangle" listing and selling some of the most expensive homes in the exclusive enclave including representing the prestigious Viewpoint Collection portfolio most recently involving two of the highest-priced sales of 2020 including the sale of the $115 million Owlwood Estate. Tomer currently represents the Eva Chow residence listed for $65 million, and in 2020 represented Kylie Jenner on one the most distinct land sales in Los Angeles and continued to set a record with the sale of Khloe Kardashian's Calabasas mansion for the highest price per square foot ever reached in the San Fernando Valley.
"Today has been very memorable. Jeff Hyland and I have landed a huge whale by having Tomer Fridman join Hilton & Hyland. Tomer is a legend and will fit in perfectly with H&H", said Rick Hilton.
Founded by Rick Hilton & Jeff Hyland in 1993, Hilton & Hyland has long been one of the most recognizable names in the real estate industry, and it has positioned itself as a unique powerhouse boutique brokerage by representing the most distinctive properties and estates on earth. Noteworthy Hilton & Hyland listings currently range from the $160 million Villa Firenze in Beverly Hills to the $110 million Islas Cayonetas Grand Legacy Estate off the coast of Panama. Hilton & Hyland maintains an exclusive relationship with Luxury Portfolio International, the face of Leading Real Estate Companies of the World® with $372 billion in annual global sales.
About Tomer Fridman:
With over $3 billion in career sales, and breaking the $500,000,000 mark for closed sales in a single year, Tomer continues to be ranked as one of America's Best Real Estate Agents by Wall Street Journal/Real Trends. He specializes in residential luxury estate properties and large scale projects throughout Los Angeles, Israel, and Europe, and is the only agent in the United States on the Board of Directors for a global real estate brand, EMEIA (Europe, Middle East, India, Africa). A recognized authority on real estate trends in affluent international markets, Tomer Fridman maintains a sterling reputation built on discretion, integrity, and an array of clientele including high-profile celebrities, entertainment executives, and captains of industries.
About Hilton & Hyland:
Beverly Hills-based Hilton & Hyland (hiltonhyland.com) was established in 1993 as a boutique real estate firm to provide extremely personalized service to buyers and sellers of luxury properties. Founders Rick Hilton, grandson of the famous hotel developer, and Jeff Hyland, one of the most recognizable figures in Los Angeles real estate, have built their company from the ground up. Hilton & Hyland is the exclusive affiliate of Luxury Portfolio, expanding its international reach to over 650 affiliates worldwide. With over $3.3 billion in transactions in 2018, Hilton & Hyland is recognized as the top luxury real estate firm in Los Angeles.
Media Contact:
Alexander Ali
The SOCIETY Group
aa@societygrouppr.com
310-991-6368