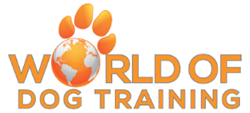 HUNTINGTON BEACH, Calif. (PRWEB) November 06, 2020
Celebrity Dog Trainer Ryan Matthews announced today that he is now offering free consulting to obtain and train COVID-19 detection dogs.
"I am excited to offer free consulting to teach healthcare and other industries how to train or obtain COVID-19 detection dogs," said Matthews, founder, CEO, and spokesperson for World of Dog Training.
Matthews, also a former combat K-9 handler - an alumnus of the Wounded Warriors Project, and a volunteer for the Youth Motivational Speaker Taskforce and The Mission Continues, explained that the reason he is providing free consulting to obtain and train COVID-19 detection dogs is that he is leveraging his experience training elite Army detection dogs and applying the same principles to teach dogs to detect COVID-19 to help save lives.
Matthews' decision to offer free consulting to train COVID-19 detection dogs could prove to have perfect timing as COVID-19 cases are on the rise across the United States. According to Time Magazine, studies show that trained detection dogs are effective at sniffing out COVID-19 in humans.
In one case study in June, a team in France using a small number of samples collected from human patients who had been tested for COVID-19 in PCR tests (the current gold standard for testing) found a high degree of evidence that dogs could detect COVID-19 infections.
"The free consulting that I'm offering will allow me to assess an organization's needs and desires as it relates to wanting to add COVID-19 detection dogs to their organization," Matthews said, before adding, "From there I can help them either set up their own training program to train their own dogs or help them source the dogs. On the free call, I will learn their needs and discuss some of the pros and cons of having COVID-19 detection dogs."
Matthews added that the difference between good and great is in the details; therefore, the organization needs to think of all aspects beyond their immediate needs.
"They must factor in housing for the dogs, standardized testing of the handler and dog to check proficiency," Matthews said. "I am looking forward to providing free consulting to train COVID-19 detection dogs. Go ahead and schedule your call now."
For more information, please visit http://www.worldofdogtraining.com/about-us.
###
About World Of Dog Training
World Of Dog Training is a heart-centered, results-driven company focused on ensuring you and your dog walk away without being tied to a leash! We want to see you wagging your tail with excitement, confident in your ability to understand your pup so you can effectively communicate and enjoy each other to the fullest. No more chasing Fido out of the house after he's peed on the carpet… again! It's time to teach your "good boy" how to be GREAT, something we've mastered at WODT – and something that you can master too!
Contact Details:
Ryan Matthews
401 20th Street,
Suite A
Huntington Beach, CA 92648
United States
Phone: 844.448.DOGS(3647)
Source: World Of Dog Training