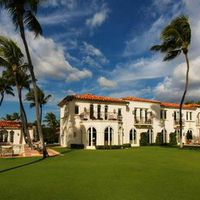 Pompano Beach, Florida (PRWEB) August 31, 2015
This month's important, interesting and unusual news at Top 10 Real Estate News Headlines.
"Good Times For Home Sellers"
Single-family home sale prices are 13 percent above their 2006 peak prices to $236,400. With higher prices, low inventory of homes for sale and stronger buyer activity, today's home sellers are frequently getting multiple offers at prices higher than the list amount.
"'Silence of Lambs' Home For Sale"
One of film history's scariest homes from the "Silence of the Lambs" movie is for sale. Buffalo Bill's home, southeast of Pittsburgh, includes four bedrooms and an in-ground pool. The sale price is $300,000.
"Florida Is King Of Cash Sales"
Although bank credit for home buyers has eased since the recession ended, many people are still paying cash for their home purchases. Florida is the #1 cash state with almost 48 percent of existing home buyers. Followed by New York and New Jersey, both with almost 46 percent cash buyers and Alabama at 44 percent. Florida condo towns ranked high in cash purchases including West Palm Beach, Sarasota and Miami Beach over 50 percent.
"Springsteen's Asbury Park Rising"
Asbury Park, New Jersey has been a frequent theme in Bruce Springsteen's song catalog since his debut 1973 album "Greetings from Asbury Park." At one time, the town was a thriving seaside resort but fell on hard times in the 1960s and 70s when the tourists stopped coming. After hitting bottom in the 1990s, the town is now on a huge surge with upscale condos and hotels.
"Jim Morrison's LA Home"
A West Hollywood apartment building where the owner claims The Doors' lead singer, Jim Morrison, lived from 1969 to 1971 is on the market at $2.995 million. The owner says that Morrison wrote "Riders on the Storm" while living at the apartment.
"'Breaking Bad' Meth House For Sale"
The Albuquerque, New Mexico home where "Breaking Bad's" Jesse Pinkman cooked methamphetamines is for sale. The 3,500-square-foot Spanish-style home is priced at $2.65 million. According to the listing, the meth lab is not included in the sale.
"Taylor Swift's Scottish Castle"
Taylor Swift owns or recently owned homes in Rhode Island, Massachusetts, Tennessee and California. Rumors are circulating that she may be adding to her collection with a $7.2 million, 16th-century castle in Scotland. The castle has eight bedrooms, seven baths and two guest cottages.
"America's Worst Housing Markets"
Home sellers in Memphis are suffering from sluggish list prices that have increased only 1.34 percent in the past year and an average of 152 days on the market. Other dismal housing markets include Allentown and Lancaster, Pennsylvania, Youngstown, Ohio and Greensboro, North Carolina.
"JFK Palm Beach Mansion Sells $31 Million"
Although the Kennedy family legacy is usually associated with Hyannis Port, much of the family's history and John F. Kennedy's presidency was in Palm Beach, Florida. President Kennedy spent his last weekend in November, 1963 with his family at the Palm Beach estate before he was assassinated in Dallas. It recently sold for $31 million.
Visit TopTenRealEstateDeals.com for more spectacular homes and real estate news.