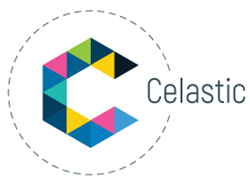 With Celastic, we're pairing our proven NLP technology with top of the line technology, which is already being utilized by more than 5 million developers, to provide better tools and even more refined results to shoppers
AGOURA HILLS, Calif. (PRWEB) August 28, 2018
Celebros is pleased to announce the rollout of its newest piece of integrative technology: the Celastic plugin.
The plugin connects eCommerce customer searches from ElasticSearch to Celebros' front ends, allowing online stores to provide better, faster search results from Celebros' NLP engine.
The Celastic plugin will serve as a bridge between customer-facing technologies in the Elasticsearch ecosystem, to the Celebros eCommerce search features including NLP, chatbot with voice search functions, refinements, and machine learning. The goal of the plugin is to access bountiful datasets to provide shoppers with better overall results and a more seamless buying experience.
The Celastic plugin doesn't change anything within the already established ElasticSearch. Rather, it connects it to Celebros NLP technologies using the plugin and returns the results as ElasticSearch documents IDs.
"Our goal is always to drive site search technology forward in a way that improves customer experience and increase conversion," said Joseph Shemesh, CEO at Celebros. "With Celastic, we're pairing our proven NLP technology with top of the line technology, which is already being utilized by more than 5 million developers, to provide better tools and even more refined results to shoppers. The inherent scalability of ElasticSearch with Kibana and Canvas BI tools, and the power of Celebros' NLP, are a match that offers a win-win for shoppers and eCommerce operators."
Celebros' ability to parse the complex queries of shoppers and connect qualifiers with data stored in Elastic databases offers a hybrid SaaS solution to site search that's data-driven like never before. Processing the extensive, often-unstructured data in an Elastic database will enable Celebros customers to cater to the needs of their shoppers on a personal level to drive site loyalty, repeat business and better conversion rates.
For more information about the Celastic plugin or Celebros' entire ecosystem of NLP-driven technologies, please visit the company's website at https://www.celebros.com/solutions/celastic.html
# # #
Celebros, Inc. is a global leader in e-commerce site-search, merchandizing and navigation conversion technologies for online retailers and eCommerce platforms, including Magento, SAP-Hybris, Shopify and others. The company prides itself on providing multi-language solutions, excellent service and customized solutions to fit the specific customer needs using a SaaS business model for ecommerce site search. Celebros customers include over 400 ecommerce retailers and merchants in eleven countries, including the United States, Europe and Asia, representing a broad range of industry segments, revenue and catalog sizes.
Please direct inquiries to:
Joseph Shemesh, 888-445-3266 EX: 315
JosephS(at)celebros.com