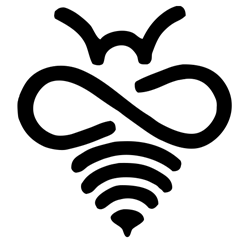 Until now, event organizers have been unable to utilize the powerful features available in modern devices.
TAMPA, Fla. (PRWEB) October 29, 2020
Waggle Corp has just launched an exciting new patented technology that overcomes the issue of reliable smartphone use at events with massive live crowds like music festivals, concerts and sporting events. Until now, event organizers have been unable to utilize the powerful features available in modern devices. Waggle's communication breakthrough allows event managers to electronically track attendee movements, gather valuable metrics, drive special promotions and take advantage of real time communications for the first time ever.
When a large number of people are gathered in one area it creates too much demand for cellular or wi-fi networks to handle. Even text messaging becomes unreliable under these circumstances. Most people assume that adding more antennas will solve the problem, but that's not the case. Wireless networks use radio waves to send information back and forth. There is a physical limit to how many waves can occupy an area. When too many devices try to communicate, like in a football stadium or ice hockey arena, the waves interfere with one another rendering wireless and cellular communications unstable. Adding more antennas would only add to the noise and further degrade the signals.
The Waggle breakthrough provides the mechanisms necessary to communicate in real time directly with each and every guest's Android smartphone, like Samsung, Motorola, HTC, ZTE and Google Pixel without relying upon a network of any kind. iPhones can also be supported with special permission from Apple.
Waggle Corp is a joint collaboration between longtime friends Glen Wheeler, a full stack developer, and Steve McClure (aka DJ Monk), a music producer and performer who has earned platinum and gold records for his remix work. A common appreciation for the power of electronic music is at the core of their friendship and business. As a founding member of Rabbit in the Moon and Hallucination Recordings, Monk would invite Glen to be his guest at events like Ultra Music Festival in Miami, Florida.
It was while attending Bonnaroo in Manchester, Tennessee, that Glen was struck by the lack of app based engagement at these massive events. Event promoters will typically provide an associated mobile app which is usually little more than a self contained website. Many advanced features are missing from these apps. Soon Glen discovered that signal saturation was the culprit preventing more robust app features from being deployed. "There was a tornado warning right in the middle of the action. There was no good way for the event organizers to send an alert before, during or after the threat had passed," Glen recounted. "Everything was word of mouth. People were going twice the distance to walk around the VIP area because they didn't know that it was okay to pass through."
He knew that if the networking issue could be overcome, then a myriad of new applications could be unleashed that would make these events safer, better organized and more profitable. After several years of thought experiments, he invented a new communication method that allows event management to communicate directly with an unlimited number of smartphones, indoors or out. The signal saturation issue is no longer a roadblock.
Steve quickly recognized the entertainment and marketing potential this new invention had unleashed. "What an artist really wants to do is make a connection with the audience. And you can see that the audience is looking for the same. Before Waggle, there was no way to take advantage of all those smartphones. You would just see people recording video or using their flashlights for the torch song," Monk explains, "Now, we can make that fan's phone part of the show. We can push visuals and audio that are perfectly synchronized with the onstage performance. That's a whole new level of audience interaction. We can even begin talking about augmented reality (AR) where that used to be a pipedream."
Waggle can also sense when and where participants are moving throughout the venue. This feature can be used to drive traffic to event sponsors. For example, a basketball team can offer a free jersey to anyone who visits three sponsored areas. The fan merely needs to take their phone with them to each sponsor location and the app will automatically unlock the free jersey token. There is no longer a requirement for staff interactions like punching cards.
Waggle's tracking feature can also be used to drive logistics. Waggle can detect exactly when each visitor gets in the entry queue, how long they spent in line, and where they went upon entering. Armed with this information, event planners can move resources to best accommodate peak rush times and gates. For example, a baseball stadium can open an extra gate once the data shows that the existing lines are congested.
Probably the most important feature is the one that inspired the solution in the first place. With Waggle, text notifications can be sent immediately to all active devices within the venue. These alerts can range from simple updates like changes in show times or scheduling, important alerts like hazardous substances, or even full blown emergencies like an inclement weather warning or missing child. Waggle can even provide person to person communications for the entire crowd.
While Covid-19 may have us social distancing and mostly bound to our homes for now, in the not so distant future we will come together again in large crowds. When we do, we can expect the experience to be even better thanks to this amazing technological breakthrough.
For more information please visit WaggleCorp.com.