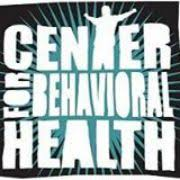 Equipped with Narcan kits and educated on how to respond can ensure that those who overdose are given the best chance of recovery. We hope to build on the presentation and share this message with more universities and first responders throughout the country
SHREVEPORT, La. (PRWEB) November 14, 2018
Center for Behavioral Health (CBH), a nationally accredited outpatient treatment facility, today announced in conjunction with Caddo EMS, that it will provide onsite Opioid Overdose Training at Centenary College of Louisiana.
Specifically focused on education, CBH and Caddo EMS will be speaking with the college's resident assistants, on campus, local and parish law enforcement, as well as law enforcement from surrounding campuses on how to correctly identify, assess and treat an opioid drug overdose. In addition to the training, first responders who attend will be equipped and trained on the use of Narcan Kits that contain doses of Naloxone. Naloxone is an FDA approved drug that works by blocking or reversing the effects of opioids. Naloxone is delivered as an injection or nasal spray and can save lives if properly used.
"We are excited to present to this audience because it is critical that first responders are able to quickly identify and help when an opioid overdose has occurred," said Shay Swartout, State Director for the Louisiana at CBH. "Equipped with Narcan kits and educated on how to respond can ensure that those who overdose are given the best chance of recovery. We hope to build on the presentation and share this message with more universities and first responders throughout the country."
According to a recent study 115 lives are lost to opioid overdoses every day. This staggering number does not discriminate in gender, race or age and impacts all that use opioids. Overdoses often occur as a users' tolerance increases, requiring more amounts for desired effect. This requires that users move on to more potent opioids or more extreme methods of administration. Specific signs of opioid overdose include:

Cyanosis of the skin and lips (Bluish/gray tint)
Cold, clammy skin
Shallow, irregular breaths
Deep snoring or gurgling sounds
Unresponsive to verbal or painful stimuli
Slow, faint pulse
Hosted at the Kilpatrick Auditorium on Centenary's campus on Wednesday, November 14 at 2:00 p.m., the Opioid Overdose Training is the first step to educating first responders and improving the lives of those that suffer from overdoses, while also improving how the medical industry responds.
About Center for Behavioral Health
Center for Behavioral Health is an accredited network of growing outpatient facilities and treatment centers that is focused on assisting people addicted to opiates. With 23 locations across the country, CBH provides treatment for all drugs and alcohol, HIV/AIDS, compulsive gambling and domestic violence. Based on location some facilities offer classes in impulse control, anger management and DUI. CBH is a privately held organization. Learn more about Center for Behavioral Health by visiting its website or following it via social media.