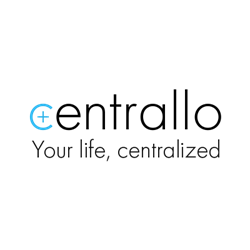 "I needed a more flexible way to organize, centralize, prioritize and share information on my terms, anytime. Once we started solving my problem, we quickly realized that this was a problem many others had too." --Michael Sher, co-founder
New York, NY (PRWEB) December 03, 2014
Centrallo, a cross-platform productivity app that helps people add, organize and share anything, launches today with thousands of users in more than 100 countries. Originally developed to solve the founder's personal, professional and life organizational challenges, Centrallo provides a flexible and simple tool that can fit anyone's organizational habits.
"Over the years, I tried all of the leading productivity apps on the market, and they all felt like I had to squeeze my life and information into their model of organizing things," says Michael J. Sher, Centrallo co-founder. "I needed a more flexible way to organize, centralize, prioritize and share information on my terms, anytime. Once we started solving my problem, we quickly realized that this was a problem many others had too."
The latest update, available through iTunes, Google Play and online at centrallo.com, includes integrations with cloud storage services Google Drive, OneDrive and Dropbox. Centrallo is loaded with a variety of both basic and advanced features that help people:

Structure and organize information better
Focus on their priorities
Retrieve anything, anywhere quickly
Centralize cloud-based content
Save time and improve quality of life
Features include:
Simple note creation
Drag and drop list creation
Unlimited hierarchical lists (lists within lists)
List sharing at any hierarchical level
Photo, video, voice, calendar, PDF and Office attachments
Prioritization of notes and lists
Password protection
Location-based reminders
iOS and Android widgets for quickly adding from external sources
Twitter, Facebook, email and SMS list push
Fast search for active, archived and deleted content
Email and link forwarding to private Inbox
Self-publishing to private web link, Twitter, Facebook, Email and SMS
Cross platform instant synchronization
Initial users include a wide mix of busy executives, overscheduled moms and students.
"The team we have is passionate, driven and extremely focused," says Sher. "We are constantly innovating, listening to user feedback and making Centrallo better and better."
About Centrallo
Founded in 2013, Centrallo is a productivity app that helps people manage and organize their lives by providing a modern way to centralize, prioritize, access and share any information – easily. Centrallo offers free native applications supporting iPhone, iPad and Android platforms, along with a web interface. Each free account comes with 100MB of storage that can be increased with a premium subscription.
Centrallo is currently raising a seed round of investment and aims to become the global leader in the productivity market staying on the edge of innovation, listening closely to user feedback and focusing on making people's lives better and more organized.
Twitter: https://twitter.com/lifecentralized
LinkedIn: https://www.linkedin.com/company/centrallo
Facebook: http://facebook.com/centrallo