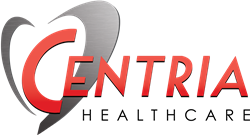 At Centria, we put our families at the center of everything we do.
NOVI, Mich. (PRWEB) November 29, 2018
Centria Healthcare, the nation's largest provider of Applied Behavior Analysis (ABA) therapy for children with autism, have announced they will be using the Relias platform to drive best-in-class training practices with ongoing, extensive training.
Centria will be utilizing Relias' extensive library to offer customized training courses to more than 3,500 Centria employees in eight states, which include clinical staff consisting of Behavior Technicians, Behavior Consultants, and Board-Certified Behavior Analysts (BCBAs). These ongoing training courses cover topics such as compliance, safety, ethics, emergency training, and much more.
"At Centria, we put our families at the center of everything we do. That's why we provide ongoing training of our employees to ensure they are equipped with the best and most up-to-date training to provide the best care possible," said Tom Cattel, Vice President of Operational Performance at Centria Healthcare. "It's something that is important to our families, and that is what makes it important to us."
"A key component to reducing variation for every healthcare organization is a robust and personalized training system," explained Teresa Jamison, Vice President, Client Care at Relias. "We're proud to partner with Centria in their mission to help their employees get better, and ultimately improve the lives of those they serve."
Centria also announced that they will roll out a structured pay plan that includes the training courses for all their Behavior Technicians, which will serve as an additional incentive to complete their assigned training courses.
"We felt it was important to provide an incentive for those individuals who are dedicated to staying current on their trainings and ensuring they are up to speed on the most recent best practices and information in their field," said Cattel. "This is a win-win partnership because it will help our families have confidence that our employees working with them have the best training in the industry."
For more information, please visit http://www.centriaautism.com.
About Centria Healthcare & Centria Autism Services:
Centria Autism Services is an operating division of Centria Healthcare and a leading national provider of Applied Behavior Analysis (ABA) therapy for children with autism and their families. With national headquarters in Michigan, and more than 3,500 clinical staff working in ten states, Centria's Optimal Outcomes approach combines child-centered evidence-based ABA with best practices to help children with ASD have the best developmental experience possible and acquire the skills to live independently and succeed in the world on their own terms.
About Relias:
For more than 8,000 healthcare organizations and 3,000,000 caregivers, Relias continues to help clients deliver better clinical and financial outcomes by reducing variation in care. Our platform employs performance metrics and assessments to reveal specific gaps in skills and addresses them with targeted, personalized and engaging learning.
We help healthcare organizations, their people, and those under their care, get better. Better at identifying problems, addressing them with better knowledge and skills, and better outcomes for all. Let us help you get better: http://www.relias.com