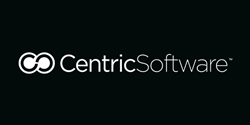 We are proud that so many companies in Asia trust us to partner on their digital transformation challenges and we look forward to long relationships in Vietnam and beyond.
CAMPBELL, Calif. (PRWEB) July 28, 2020
Centric Software is opening an office in Vietnam, bringing market-leading Product Lifecycle Management (PLM) solutions to the local community. Centric Software provides the most innovative enterprise solutions to fashion, retail, footwear, outdoor, luxury, consumer goods and home décor companies to achieve strategic and operational digital transformation goals.
PLM is a must-have backbone technology that drives all product-related activities from concept to retail for brands, retailers, original design manufacturers (ODMs) and original equipment manufacturers (OEMs). PLM technology drives growth in the global marketplace, streamlines operations, reduces costs and speeds time to market while boosting product innovation.
Centric Software's PLM solutions are trusted by 370+ companies representing 1,350+ brands worldwide that design, manufacture and retail products ranging from luxury goods to furniture to jewelry. Centric works with high-profile customers such as Uniqlo, Calvin Klein, Tommy Hilfiger, PVH, Louis Vuitton and Under Armour.
"To stay competitive in these challenging times, companies need digital transformation technologies that drive innovation, streamline processes and reduce costs," says Nick Wei, APAC Regional Sales Director at Centric Software. "We look forward to bringing our intuitive cloud-based PLM software to customers in Vietnam. Centric PLM™ is at the center of a suite of innovations including PLM-connected mobile apps, visual digital boards for group decision-making and Quick Start Collaboration packages for remote working. Centric also leads the way in 3D-connected PLM for enhanced product development, vendor collaboration and virtual sampling."
Centric's expansion into Vietnam builds on the company's rapid growth in Asia, with the opening of offices in Shanghai in 2014, Tokyo in 2016, Hong Kong in 2017 and Seoul in 2019. Centric Software has 70 customers in the Asia-Pacific region, including major manufacturers such as MAS Holdings, Brandix, Hirdaramani, Regina Miracle and VT Garment.
"We are very pleased to announce the opening of our Vietnam office," says Chris Groves, President and CEO of Centric Software. "We are proud that so many companies in Asia trust us to partner on their digital transformation challenges and we look forward to long relationships in Vietnam and beyond."
Learn more about Centric PLM