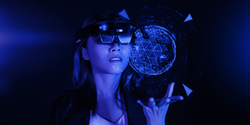 Since we adopted Centric PLM, we have been consistently impressed with the frequency of new releases, the increasing possibilities for integration with other enterprise software and Centric's unwavering commitment to making its PLM solutions future-fit.
CAMPBELL, Calif. (PRWEB) March 24, 2020
Centric Software® solidifies its position as the Product Lifecycle Management (PLM) market leader and celebrates both the company's largest recent industry adoption by new customers and the release of Centric 8 PLM v7. The new innovations in this latest release define expectations and industry standards for the PLM of the future. Centric Software provides the most innovative enterprise solutions to fashion, retail, footwear, outdoor, luxury, consumer goods and home décor companies to achieve strategic and operational digital transformation goals.
Centric Software celebrated a staggering 60% growth increase in 2019 and now boasts 370+ customers, 200 of which chose to adopt Centric PLM™ in the past few years. Recognized as the worldwide PLM market leader for the last four years, the company's mission is to digitally transform brands, retailers and manufacturers across fashion, outdoor, home, luxury and other consumer goods markets to achieve business growth goals, drive product innovation and accelerate new product introductions. 35% of Centric's customers have chosen to migrate to Centric from a competing PLM vendor, and Centric's robust, easy to implement SaaS solutions have captured the attention and loyalty of customers looking for a PLM solution with zero coding, straightforward upgrades and innovative, industry-first features.
Centric Software was the first to produce an out-of-the-box PLM solution with Agile Deployment℠ methodology, delivering implementation significantly faster and cheaper than any other vendor. First-ever PLM mobile apps were developed by Centric, and have now been adopted by over two-thirds of Centric's customers. Centric was a pioneer in offering PLM innovations specifically for emerging brands with Centric SMB and developed PLM-connected digital boards for planning, ideation, development and buying with the release of Centric Visual Innovation Platform (CVIP). Other key industry-leading innovations include the development of Skyline architecture to support up to 10,000 users and the industry's first PLM for manufacturers to connect directly with brands and retailers. Centric has also devised 3D Design Connectors with all industry-leading solutions and the Final Inspection Module and Mobile App, which digitally transform the quality assurance process.
Continuing this tradition of innovation, Centric 8 PLM provides the pathway to streamline future workflows, enhance visualization and automate data flows with open connectivity to other best-of-breed software, including 40+ ERP solutions, Adobe® Illustrator and 3D design software such as Browzwear, EFI Optitex and CLO. Vizoo integration makes it possible to integrate material texture scans, reducing reliance on physical sampling.
Centric's goal is to provide the ultimate in PLM innovation and best practice. With this new release, the company reaffirms its commitment to remain at the forefront of market-driven PLM development, focusing on usability and productivity to empower users and boost efficiency while maintaining a fun, intuitive user experience. Brand new features that will enhance collaboration, visibility and connectivity between users include PLM chat, which allows users to chat directly in Centric PLM and reference PLM content in order to engage with product-related tasks more fluidly in real time and offline. New color schemes are now available, enabling Centric customers to personalize the system and make it their own. . As we work towards alignment with Web Content Accessibility Guidelines (WCAG 2.0), the latest version of Centric PLM enhances the user experience for people with visual impairments; new features include a dark mode for people with low vision and reduced visual clutter for improved readability.
Roberto Felline, M.I.S. Application Design & Development at Bottega Veneta says, "Since we adopted Centric PLM, we have been consistently impressed with the frequency of new releases, the increasing possibilities for integration with other enterprise software and Centric's unwavering commitment to making its PLM solutions future-fit. This new version offers features we have never seen before in a PLM solution, and we're looking forward to upgrading."
"We're proud to say that we have earned our position as the PLM market leader, but we never rest on our laurels," says Chris Groves, President and CEO of Centric Software. "To keep our 100% track record of implementation success and 97% market references, we work hard to maintain customer loyalty and attract new innovation partners by developing industry best practices and market-driven PLM innovations. The latest release of Centric 8 PLM adds features and integration capabilities that lead the way for the PLM of the future – but our customers can enjoy them today."