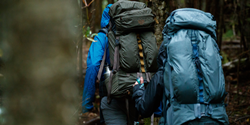 We have increased BOM accuracy by 30%, and our manufacturers tell us we have the most impressive product documentation of all their customers.
CAMPBELL, Calif. (PRWEB) November 12, 2019
Centric Software is delighted to announce the release of a success story about its customer, Mystery Ranch.
Built on a heritage of function, comfort, quality and durability, Mystery Ranch manufactures packs and load carriage systems for military, hunting, wildland fire and mountaineering customers. Mystery Ranch is based in Bozeman, Montana, and is a global brand with domestic and international sales and production, as well as direct-to-consumer and wholesale business models.
Luke Boswell, Director of Product at Mystery Ranch, explains how the company reached a point where it became impossible to effectively manage product design, development and launch using their legacy PLM solution, spreadsheets and emails.
"We had an older PLM system, but it wasn't doing everything we wanted. In particular, it wasn't capable of outputting the entirety of a product package. It was very Bill of Materials [BOM] oriented so we had spreadsheet chaos in costing, sourcing, materials and testing data. We have an in-house manufacturing facility in Bozeman, Montana, as well as contract manufacturers in Asia, and we needed a PLM solution with the flexibility to handle the different ways we work with manufacturers."
Mystery Ranch implemented Centric 8 PLM to centralize and streamline product data in order to develop products more efficiently, minimize mistakes, drive innovation and ultimately serve demanding customers more effectively with high-quality products. Today, Bill of Materials accuracy has improved by 30 percent. Costing and pricing spreadsheets are history. And the company has a solid digital foundation that allows infinite room for growth.
How did Mystery Ranch achieve this digital transformation with Centric PLM?
Read the full story to learn more
Mystery Ranch (http://www.mysteryranch.com)
A product-driven company from the beginning, Mystery Ranch designs packs for the job that needs to get done, for the people committed to doing it, with the best materials available and the most durable construction methods that exist.