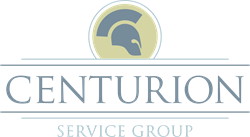 Centurion Service Group's vision vision is truly driving changes to the medical equipment industry and I am excited to see our resources make a difference in what will become a new model for equipment utilization.
FRANKLIN PARK, Ill. (PRWEB) February 06, 2020
Centurion Service Group, a leader in medical equipment solutions, announced today that it has acquired Salt Lake City, UT Monet Medical, an advanced refurbisher of best-in-class beds, stretchers, infusion pumps and other medical equipment with strong ties to major national medical distributors. Originally a medical equipment auction house, Centurion Service Group has firmly cemented its commitment to building a comprehensive, provider-centered medical equipment model, including selling new and reconditioned medical equipment.
The acquisition of Ganim Medical in July of last year added retail distribution and enabled Centurion Service Group to provide hospital customers a full-circle solution for equipment liquidation and re-purchase, according to president and CEO Erik Tivin. The addition of Monet Medical adds infrastructure, distribution, and advanced reconditioning capabilities to the growing medical equipment solutions company:
"Monet Medical is an important step for us in the direction of creating a comprehensive, value-focused medical equipment solution for providers. The synergies we are building with this acquisition translate directly to better equipment economics for hospitals: We can now make more reconditioned equipment categories available through distributor channels and provide an expanded portfolio of top-quality reconditioned equipment to our direct hospital partners. Monet Medical's two Salt Lake City facilities, highly professional infrastructure and great leadership enlarges our footprint and strengthens our relationship with our customers".
Monet General Manager Rich Absher said, "Centurion Service Group's vision is truly driving changes to the medical equipment industry and I am excited to see our resources make a difference in what will become a new model for equipment utilization. Hospitals are looking for comprehensive medical equipment solutions and the combined business provides the capabilities to make this model a reality."
Centurion Service Group's auction division sells over 100,000 pieces of surplus medical equipment every year. With the acquisition, Centurion Direct, the company's direct sales channel, will expand to include large distributors and several high-value product lines to improve hospital economics and further reduce the environmental impact of surplus medical equipment throughout the world.
About Centurion Service Group
Centurion Service Group partners with hospitals and surgery centers to unlock and extend the value of their surplus medical equipment. Centurion provides a hassle-free, full-cycle, service-focused solution: The company works with hospitals to create strategies for surplus equipment liquidation; to pick up, transport, warehouse, and sell surplus devices; and to continue the value of surplus equipment by turning it into new equipment, refurbished equipment or essential services. Centurion Service Group is a leading medical equipment life-cycle company with an extensive warehousing, auction and logistical footprint in the United States.
About Monet Medical
Monet Medical is a nationally known recondition specialist in the Hospital Bed and Stretcher, Infusion and Defibrillator modalities. With a distributor network reaching across the country and demanding high quality, warrantied product, Monet is known to deliver. Monet has 30,000 sq ft of production and warehouse space throughout the Salt Lake City metro area.