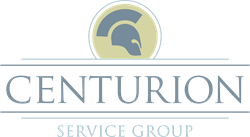 The quality of the equipment in this landmark facility is second to none
SAN ANTONIO, Texas (PRWEB) November 19, 2019
After the closure of the 208-bed downtown San Antonio medical facility, Nix Health, Centurion Service Group has been selected to conduct an auction of the medical assets. A "decline in community demand" ultimately brought the facility located at the historic 414 Navarro Street location to close its doors. An array of high-end equipment ranging from hospital beds to radiology makes this is an auction that is not to be missed!
With the unique location, the challenges of removing the larger radiology items came to an initial concern. "The quality of the equipment in this landmark facility is second to none. It equals the challenges we face with removing specific items. The seller of the assets has agreed to pay to remove the larger radiology equipment to reduce potential damage to the landmark building," Erik Tivin, CEO of Centurion Service Group, reassures. Centurion Service Group will house the deinstalled radiology assets at one of their operational warehouses located at 151 Regal Row, Suite 221, Dallas, Texas.
Live online bidding will take place on Wednesday, December 11 starting promptly at 9 a.m. Central Time through Centurion's online auction platform. Registration and additional information can be found at centurionservice.com. State of the art radiology equipment to include 2017 Siemens Definition AS 64 slice CT Scanner, Philips Achieva 1.5 MRI Scanner and 2016 Siemens Axiom Luminos Agile Max Lluoroscopy System. Additional medical equipment to include (5) Valleylab FT 10 ESU, (3) Steris 400 Series Sterilizers and an extensive selection of surgical instruments.
About Centurion Service Group: Centurion Service Group offers a complete streamlined service by partnering with hospitals and surgery centers to unlock the value of their medical equipment. Partnering with Centurion frees up important financial resources that are currently locked up in unneeded equipment. Centurion returns trade credit or cash for medical equipment; these advantages produce an outcome that reduces environmental harm by keeping equipment out of landfills and making important medical assets available for affordable resale to communities the world-over.