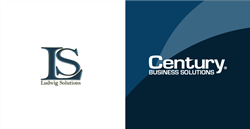 "EBizCharge provides an easy-to-use interface with all the options and features we need for receiving credit card payments from our customers. I'm super excited about being able to provide this solution to the Epicor user community." -- Andy Ludwig, Owner at Ludwig Solutions
IRVINE, Calif. (PRWEB) May 28, 2021
Century Business Solutions is excited to announce its partnership with Ludwig Solutions, an authorized Epicor Services Partner that provides professional services, to allow credit card processing directly within Epicor.
Century Business Solutions' development team has built a payment integration for Epicor that uses Century's proprietary payment gateway, EBizCharge, to provide credit card processing for thousands of merchants across the country.
Century's credit card integration allows merchants to process credit cards from directly within Epicor.
The powerful EBizCharge payment gateway is designed to lower processing fees by submitting line-item details directly to the bank. EBizCharge is fully PCI compliant and offers advanced data encryption and tokenization technology to ensure maximum transaction security within Epicor. EBizCharge is compatible with over 100 leading ERP and accounting systems and major online shopping carts and provides unlimited transaction and batch history for reporting purposes.
"EBizCharge provides an easy-to-use interface with all the options and features we need for receiving credit card payments from our customers. I'm super excited about being able to provide this solution to the Epicor user community," said Andy Ludwig, Owner at Ludwig Solutions.
With EBizCharge, users can run custom reports, sort through transactions by category, and immediately release funds when issuing refunds.
The partnership between Ludwig Solutions and Century Business Solutions will help streamline workflow, eliminate double data entry, and make payment processing more efficient within Epicor.
About Century Business Solutions
Century Business Solutions is reinventing the way companies accept credit card payments with their all-in-one payment solution, EBizCharge. EBizCharge is one of the top payment gateway alternatives to its more expensive and inefficient counterparts and is specifically designed to reduce payment processing costs and inefficiencies. EBizCharge integrates seamlessly with over 100+ accounting, ERP, CRM, and shopping cart systems, including QuickBooks, Sage, SAP B1, Microsoft Dynamics, Acumatica, Magento, and WooCommerce. Century is partnered and certified with Microsoft Dynamics, Acumatica, SAP, Oracle, QuickBooks, WooCommerce, Magento, and many more. For more information, visit https://www.centurybizsolutions.net.
About Ludwig Solutions, LLC
Ludwig Solutions, LLC, is an IT professional services consulting firm based in Addison, TX (North Dallas County). We provide consulting and development for the Epicor ERP product now rebranded as Kinetic. We have a team of consultants with over 20 years of Epicor ERP experience. Our focus is to help grow manufacturing and distribution companies' gross profit margin, allowing them to become the leader of their industries.
We recommend and implement Epicor best practices and fully understand quote to cash Epicor ERP business processes. We provide our customers with a SOW (statement of work) that defines the requirements, recommended solution, and estimated cost for each project. We also provide full IT managed services. For more information, visit http://www.Ludwig-Solutions.com.