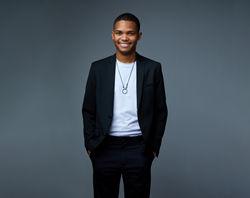 Business is hard enough as it is, and of course a pandemic makes it harder
EDMONTON, Alberta (PRWEB) July 17, 2020
According to the National Small Business Association (NSBA), over 60% of small businesses are not confident they will fully recover from the economic downturn caused by the pandemic. With that in mind, it is important for companies to craft new ways of meeting their strategic goals.
For this reason, CEO Joshua Littlejohn, in association with his company Norgress, has launched Get Ready World, a commitment to help support small businesses.
Norgress provides companies with digital media and information technology services designed to help them connect with customers, increase productivity, and reduce costs. Adopting a model somewhat akin to traditional outsourcing, Norgress allows companies to produce white-labelled services and projects that resemble the works of large in-house teams. Norgress uses a network of independent contractors and companies, coupled with technology-based systems to get projects done at a fraction of the cost.
Get Ready World's complimentary services will utilize Norgress's infrastructure to provide consultation and ongoing support in the fields of marketing, development, communications, system support, and customer service.
When asked why he wanted to launch this project now, he said, "I'm at a place where I want to leverage the experience and knowledge that I've gained building Norgress for the past four years. I know what it's like to face difficulties in business. Business is hard enough as it is, and of course a pandemic makes it harder."
As a young Jamaican-born entrepreneur stepping inside the technology realm, Littlejohn says he has certainly come in contact with his fair share of setbacks.
The 22-year-old founder went to four different high schools as a teen and moved to Canada with his family in the 9th grade. While undoubtedly not the steadiest of upbringings, he stressed that this helped him to "construct" himself and establish his preeminent viewpoint.
"I think the lack of consistency in my teenage years allowed me to construct myself towards the idea that nothing lasts forever, everything comes and goes. This has helped me to accept the philosophy that the only thing which is constant is change. Get Ready World launched with that same ideal," he said.
With the widespread effect that COVID-19 has had on business, companies have been looking for ways to cut costs and restructure their operations. Joshua hopes that Get Ready World can provide access to these resources through its partnership with Norgress.
"I started Norgress while unemployed and broke. Since then it has been a frontrunner in providing a way for companies to reduce expenses and better serve their customers. And for that I'm thankful and would like to help more businesses. To join Get Ready World, the only prerequisite is that your company must, in some way, encourage people to get involved, be creative or advance values that contribute to building a more prosperous and safe world," Joshua concluded.
To participate in the program, one can visit https://getreadyworld.org/, connect with Joshua directly by visiting https://joshualittlejohn.com/ or by calling 780-444-7887.