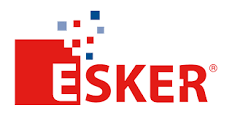 We fell in love with Esker the first time we saw the solution.
MIDDLETON, Wis. (PRWEB) October 30, 2018
Esker, a worldwide leader in process automation solutions and pioneer in cloud computing, today announced that Cerapedics, a novel orthobiologics company, has automated its order management process using Esker's AI-driven Order Management solution integrated with its multi-tenant SAP® S/4HANA Cloud system.
Cerapedics' search for an automated solution began after realizing it needed a more efficient and accurate way of processing orders. It didn't take long for the company to discover Esker.
"We fell in love with Esker the first time we saw the solution," said Karen Minniear, director of customer service at Cerapedics. "It was important to us to find a robust solution that provides complete transparency and Esker does just that."
Esker's expertise in the life sciences industry and SAP-integration capabilities were corroborated by SAP Gold and Lighthouse Partner, NIMBL (part of the Techedge Group). NIMBL was responsible for Cerapedics' migration from SAP Business One to multi-tenant S/4HANA Cloud. Experts in SAP S/4HANA Cloud (both single and multi-tenant), NIMBL has established itself as the authority on the SAP S/4HANA Cloud implementation process.
Overcoming manual challenges
Cerapedics chose Esker's solution to help overcome certain obstacles of manual order management. Edward Sawyer, general manager and driver of the project at Cerapedics, explained those challenges:

Scale with growth: Esker's cloud-based solution will allow Cerapedics to sustain its growth without adding headcount.
Involve CSRs in the business: less time spent on manual data entry will give the company's five CSRs the ability to participate in more value-added activities instead.
Handle rush orders: Esker's solution automatically flags rush orders to prevent oversight in Cerapedic's single centralized inbox.
Simplify order management: dealing with intricate orders in tandem with FDA compliance will no longer be such a time-consuming challenge, thanks to machine-learning order entry.
Mobility in order management
Cerapedics plans to use Esker's mobile application, Esker Anywhere™, to benefit its sales team and customers with the ability to quickly place orders while in the field. Instead of relying on sales to remember and enter orders the next day, they will be able to scan barcodes to re-order and document product usage on site.
About Cerapedics
Cerapedics is an orthobiologics company focused on developing and commercializing its proprietary biomimetic small peptide (P-15) technology platform. i FACTOR Peptide Enhanced Bone Graft is the only biologic bone graft in orthopedics that incorporates a small peptide as an attachment factor to stimulate the natural bone healing process. This novel mechanism of action is designed to support safer and more predictable bone formation compared to commercially available bone growth factors. More information can be found at http://www.cerapedics.com.
About NIMBL
NIMBL is one of North America's trusted SAP Partners. Powered since 2009 through countless successful initiatives, NIMBL provides business transformation and technical consulting (such as SAP S/4HANA Private, Public and On-premise; SAP Cloud Platform; Analytics; Leonardo; and SAP Solution Manager) as well as cost-effective Denver-based Application Management Services (AMS) to both the Midmarket and Fortune 1000. Recently acquired by internationally-respected SAP Consultant Techedge, NIMBL is now part of a 1700+ employee Global Local Boutique spanning 20+ offices across three continents. Ready to get NIMBL?
About Esker
Esker is a worldwide leader in cloud-based document process automation software, helping financial and customer service departments digitally transform their order-to-cash (O2C) and purchase-to-pay (P2P) cycles. Used by more than 6,000 companies worldwide, Esker's solutions incorporate technologies like artificial intelligence (AI) to drive increased productivity, enhanced visibility, reduced fraud risk, and improved collaboration with customers, suppliers and internally. Esker operates in North America, Latin America, Europe and Asia Pacific with global headquarters in Lyon, France, and U.S. headquarters in Madison, Wisconsin. For more information on Esker and its solutions, visit http://www.esker.com. Follow Esker on Twitter @EskerInc and join the conversation on the Esker blog at blog.esker.com.