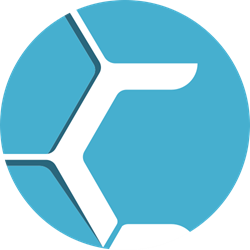 NEW YORK (PRWEB) May 15, 2019
Two-factor authentication or 2FA provides an additional layer of security requiring a second factor of identification beyond just a username and password. Two-factor authentication has long been used to control access to personal and financial data processed in banks or insurance companies and today website owners are increasingly using 2FA to protect their users' accounts from cybercriminals exploiting weak or stolen passwords and compromised credentials. When 2FA is enabled on a website, it requires a user to provide an additional verification code when signing into the website.
With WP Cerber Security, website administrators can enable two-factor authentication on a per-role or a per-user basis, providing flexibility according to website owners' needs.When enabled in an advanced mode, two-factor authentication will be enforced based on the context of a user session. A special 2FA algorithm evaluate several metrics such as the user's location, device, browser, computer network and enforce 2FA only when it's necessary.
As an additional security measure, website administrators can specify separate email addresses specifically for use to deliver 2FA verification codes.
Know more at https://wpcerber.com.
Cerber Tech Inc. is a security as a service (SaaS) provider offering a robust security solution to more than 100,000 website owners around the world and protecting their websites against cyber attacks, malware, and spam. A cloud-based software suite includes a malware scanner and website integrity checker, an AI-powered web application firewall (WAF) that detects traffic anomalies and blocks malicious activity and a anti-spam engine that detects bots and checks IP addresses against a real-time database of IP addresses known for disseminating spam, hacker attacks and other forms of malicious activity.
Know more at https://cerber.tech.