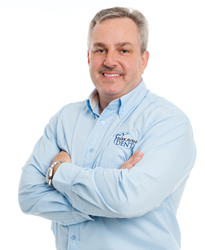 The [CEREC] restorations have been proven precise, safe and effective
Orange Park, FL (PRWEB) May 15, 2014
Park Avenue Dental, a leading Florida-based dental practice guided by Dr. Michael A. Sherman, provides patients with the latest technology in same-day crowns, fillings and tooth restoration based on CEREC by Sirona Dental Systems. As one of the few systems for fulfilling all ceramic dental restorations during one visit, CEREC allows patients to be in and out in a single appointment while boasting a permanent, all-ceramic crown, onlay or veneer. For most of Park Avenue Dental's clients, this means fewer injections, less drilling and less time of out of their hectic schedules to address dental care needs.
CEREC (Chairside Economical Restoration of Esthetic Ceramics) is a process whereby a dental professional can economically restore damaged teeth in a single appointment utilizing a high-quality ceramic material that matches the natural color of the other teeth. CEREC boasts two decades of clinical research and practical experience to support the success of the technology, while according to Park Avenue Dental representatives more than eight million restorations have been performed worldwide using CEREC technology.
Further, CEREC makes use of CAD/CAM (Computer Aided Design/Computer Aided Manufacturing) technology incorporating a camera, computer and milling machine in one instrument. Dr. Sherman and Park Avenue Dental have invested in the latest CEREC products to offer up-to-the-minute cosmetic dentistry approaches, taking advantage of the special camera to obtain an accurate picture of the damaged tooth under observation. This optical impression is transferred and displayed on a full spectrum color computer display, where the dentist puts into motion CAD technology to design the restoration. From there, CAM takes over the procedure and automatically creates the restoration while the patient waits. In the final stage, the dentist bonds the new restoration to the surface of the old tooth, the entire process taking approximately two hours.
"Dentists no longer need to create temporaries or take impressions and send them to a lab," states Dr. Sherman."Because of CEREC, which I am proud to offer in my Park Avenue Dental office, the traditional second visit has been eliminated. With over two decades of clinical research and documentation to support the technology, the restorations have been proven precise, safe and effective."
About Dr. Michael A. Sherman
As a graduate of the University of Detroit School of Dentistry, Dr. Sherman has dedicated his career to providing patients with the "very best dental care" as a family dentist in Orange Park FL. He is a member of the American Dental Association, the Florida Dental Association, Clay County Dental Association, the Academy of General Dentistry and the Clay County Chamber of Commerce. His practice also specializes in cosmetic dentistry, Invisalign orthodontics, gum disease treatments and same-day crowns and tooth restoration via CEREC.
Park Avenue Dental is located at 2233 Park Avenue in Orange Park and can be reached by calling (904) 269-5520. For more information visit http://www.parkavenuedentalfl.com.