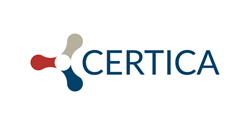 ViewPoint Connect is highly dynamic and flexible, and puts usable, actionable data in the hands of teachers and administrators
WAKEFIELD, Mass. (PRWEB) March 04, 2019
Certica Solutions, provider of the Certica Connect™ edtech platform-as-a-service (PaaS), today announced that it has acquired the business of Texas-based K-12 Dynamics, Inc., provider of the comprehensive K-12 analytics solution formerly called D3. The analytics solution will now be known as ViewPoint Connect™ and will be a core application in Certica's suite of district data management products offering efficient, scalable, integrated access to meaningful student and district data.
ViewPoint Connect enables teachers and administrators to view a range of data with highly dynamic visualizations, presenting indicators such as assessment scores, attendance, discipline incidents and program eligibility; as well as finance and human resource data. ViewPoint Connect includes "out-of-the-box" visualizations that are configurable for district needs, including watch lists, dashboards, charts, scorecards and email notifications. In addition to giving districts the freedom to configure visualizations, ViewPoint allows educators to set district-specific KPIs and view them across various data areas. ViewPoint also permits drill-down and exploration of the data, to see trends and pinpoint needed interventions.
Certica is pairing ViewPoint Connect with its Data Connect™ interoperability platform—a fully managed and hosted implementation of the Ed-Fi operational data store (ODS) and API. Data Connect is designed to remove the complexity, cost and maintenance of an Ed-Fi ODS implementation, for districts who wish to use the Ed-Fi data standard for application interoperability, centralized data integration, and consolidation of data for operational and longitudinal data reporting. ViewPoint is available to districts with or without a purchase of the Data Connect interoperability platform, but, in all cases, ViewPoint will leverage the Ed-Fi standard and technology in Data Connect.
As districts are keen to view trends and student progress, ViewPoint will also report longitudinal student data from the Ed-Fi ODS, powered by the historical data available in the Data Connect interoperability platform.
Prior to being acquired by Certica, K-12 Dynamics had integrated its solution with a significant portion of the Ed-Fi data model, offering analytics based on comprehensive assessment and student data. Both companies are committed to promoting education data standards and Certica continues that commitment by fully enabling ViewPoint to source data from the Ed-Fi ODS. Certica will provide API-ready data loaders for data applications that have not yet attained Ed-Fi certification, but the company is choosing not to develop costly, proprietary connectors or adaptors for individual source data applications.
Said Traci Clarke, K-12 Dynamics president and CEO, "we are excited to expand our presence across the national landscape and have found in Certica a partner who shares our vision to revolutionize the way we educate children—by helping educators identify students most at risk, to personalize education plans, and to ultimately ensure that students receive the help they need to be successful. We're thrilled to provide the first education analytics platform for Ed-Fi and look forward to partnering with districts who want scalable, standards-based architecture."
Educators at East Central Independent School District in San Antonio, Texas, began using ViewPoint in 2014. Said Jonathan Hulbert, director of Accountability and School Transformation, "we are thrilled with the way data from our disparate source systems comes together in one place. The dashboards, scorecards and watch lists provide insights into student performance that otherwise would take much longer to realize or run the risk of going unnoticed. These visualizations accelerate our teachers' and leaders' ability to make data-driven decisions that help our students succeed."
Said Mark Rankovic, Certica's president and CEO, "ViewPoint Connect is highly dynamic and flexible, and puts usable, actionable data in the hands of teachers and administrators. The K-12 Dynamics team has worked closely with districts in Texas to understand their biggest data integration and visualization challenges, and to develop an analytics solution that is uniquely focused on response to intervention, sub-population disparities, student watch lists, and numerous measures of student progress and district performance. We are delighted to welcome the K-12 Dynamics team to the Certica family."
About Certica Solutions
Certica is the innovator of the Certica Connect platform-as-a-service (PaaS) which provides application interoperability and centralized integration, access and enrichment of education data, metadata and content. The company partners with a diverse network of K-12 application and system vendors, as well as publishers, and learning content and assessment providers. Certica also delivers solutions directly to more than 600 school districts and numerous charter school organizations, state education agencies and educational service agencies.