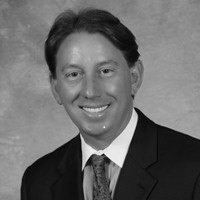 FORT WORTH, Texas (PRWEB) May 14, 2020
Certified Payments is pleased to introduce its new VP of Sales, Matthew Landers. Landers, who most recently served as the VP of Sales and Strategic Referral Partnerships at Paysafe Group, brings nearly 20 years of experience in merchant services to Certified Payments.
Landers' distinguished career as a sales executive includes results-oriented roles at First Data Corporation, Vantiv and Worldpay, where he has played a pivotal role in driving lead, revenue, product and partnership growth. Lauded for both his leadership skills and personal integrity, Landers' customer-centric sales methodology complements Certified Payments' commitment to be a trusted partner to the government entities it serves nationwide.
The two-time alum of Loyola University has both a bachelor's degree in Marketing and Management as well as an MBA; he is also credentialed by the Electronic Transactions Association as a Certified Payments Professional.
"Certified Payments has a long history and outstanding reputation for innovation, collaboration and service," said Mike LoMurro, President of Certified Payments. "Matthew's industry expertise and business acumen, coupled with his customer-first mindset, will help drive strategies and further our success."
For more information about Certified Payments' processing capabilities or to explore a partnership, please email Landers at matthew.landers@certifiedpayments.com or call 504-444-8864.
About Certified Payments
Certified Payments, a subsidiary of First American Payment Systems, works exclusively within the government vertical, serving more than 3,500 customers nationwide. As an industry leader of payment solutions for government agencies, Certified Payments provides additional value through key differentiators including next-day funding, single dip EMV, domestic customer service and 24/7/365 consumer self-service. Certified Payments combines next-generation products and turnkey integration capabilities with award-winning customer service.
About First American Payment Systems – Technology Driven Payments
First American Payment Systems, L.P., headquartered in Fort Worth, Texas, is a global payment technology company providing leading integrated payment solutions to more than 164,000 merchants throughout the Americas and Europe. First American provides partner and merchant payment solutions that include a robust set of in-store, online and mobile payment solutions paired with the latest in payment security, across a wide range of verticals. Backed by award-winning customer service, merchants and partners have access to our U.S. based Customer Call Center 24/7/365. For more information, visit http://www.first-american.net.