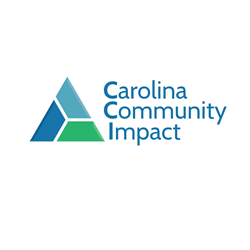 We are proud of this designation that recognizes our commitment to deliver financial solutions in economically under-served areas
RALEIGH, N.C. (PRWEB) February 12, 2020
Consumer Education Services, Inc. (CESI) is pleased to announce that affiliated non-profit, Carolina Community Impact has been certified as a Community Development Financial Institution (CDFI) by the U.S. Department of the Treasury. Carolina Community Impact joins a small number of certified CDFI organizations nationwide with a focus on community and economic development.
As a certified CDFI, Carolina Community Impact will offer financial products paired with financial counseling provided by CESI to North Carolina residents and small businesses excluded from mainstream financial services.
"We are proud of this designation that recognizes our commitment to deliver financial solutions in economically under-served areas," said Mike, Croxson, CEO. "CESI is pleased to partner with Carolina Community Impact to help further their mission of providing opportunities to households and businesses who experience obstacles to building economic security."
"As a CDFI, Carolina Community Impact will be able to expand on our mission of linking financial education and lending products," said Scott Wolford, Program Director for Carolina Community Impact. "Now that our CDFI Certification is official, we expect to expand our product options in 2020."
About Consumer Education Services:
Founded in 1998, Consumer Education Services, Inc. (CESI) is a non-profit service provider of comprehensive personal financial education and solutions for all life stages and for all of life's milestones. Our goal is enhanced economic security for everyone we serve. CESI helps consumers achieve financial freedom by offering a complete life cycle of services including credit counseling, debt management, housing counseling, student loan solutions, financial education, and pre/post-bankruptcy counseling. For more information, please visit https://cesisolutions.org.
About Carolina Community Impact
Carolina Community Impact, Inc. (CCI) is a nonprofit organization that provides access to credit building, asset building, and financial services partnered with education and lending products.