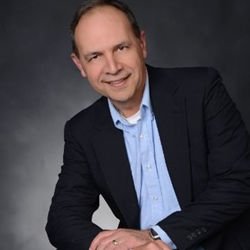 I am all about results and I am relentless about two simple results; client growth and success, and bringing that same growth and success internally to our company and team.
BALTIMORE (PRWEB) August 14, 2018
The Growth Solutions Team announced an expansion to their consulting group today. "Beginning in August, we're significantly adding to our Strategic CFO and Accounting group," states David Kelly, CEO. He continues, "One of the most substantial challenges facing our small and middle market clients is a lack of access to financial strategy and guidance. Even well established small businesses and many Middle Market Firms are often without a CFO, and we're excited to assist our clients in bridging that gap."
"The Strategic CFO Group is an expansion of the existing consulting solutions and is consistent with our philosophy of providing real world, boots on the ground support for our clients," says Barbara Larrabee, Chief Marketing Officer. She continues, "With the addition of a well-equipped, and expert Strategic Financial Advisory team, the company is more able to assist directly on-site with common client challenges."
"Nobody is more well equipped than George Scheeler and his team at Acullence," adds Mr. Kelly. "Attracting the top talent in every area is priority number one to me. We desire the best for our clients, and we need the best people on our team in order to fulfill our commitment to those clients."
Mr. George Scheeler obtained his Undergraduate Degree from James Madison University, and holds an MBA from The Raymond A. Mason School of Business at William and Mary. Among his many career experiences, he's served as the Financial Controller for CitiBank, the CEO of Freedom Federal Credit Union, and in numerous other Senior roles. Mr. Scheeler has also been a Professor for CCBC, The University of Baltimore, and has lectured at The University of Pennsylvania Medical School. In addition he is an Instructor for the AICPA and travels frequently to provide continuing education and professional development for CPAs.
The Strategic CFO group expands The Growth Solutions Team's services to include ongoing CFO advisory, cash flow maximization, capital raises, and M&A assistance. Mr. George Scheeler, Acullence CEO, will transition into The Growth Solutions Team as Director of Strategic CFO Services for the group. Coinciding with this announcement, several additional employees have been hired into senior consulting roles to meet the continued market demands for The Growth Solutions Team's services.
David Kelly, CEO stated, "George and his team have a tremendous track record and reputation, it is a privilege to now be working alongside them. By leveraging our respective expertise, we can provide even greater value to our clients and accelerate their progess."
George Scheeler commented, "David and I have connected during prior years through our work. Our visions for revolutionizing our respective industries made this decision very easy for me. With our combined strengths we can dramatically improve the cash flows and profits of client companies throughout North America."
About The Growth Solutions Team:
Visit http://www.growthsolutionsteam.com
The Growth Solutions Team is a leading provider of Consulting Services, Business Coaching, and Sales Training. Programs assist companies with improving cash flow, profit, and revenue through business process efficiency, visibility, accountability, long range planning, and business development strategies.