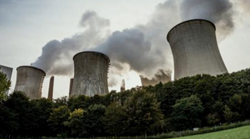 WASHINGTON (PRWEB) May 28, 2021
(This material is distributed by MediaLinks TV, LLC on behalf of CCTV. Additional information is available at the Department of Justice, Washington, D.C.)
CGTN America releases "CGTN AMERICA WINS 14 TELLY AWARDS".
CGTN America has announced that it is the recipient of three Gold, nine Silver, and two Bronze statuettes for the 42nd Annual Telly Awards. The Telly Awards honors excellence in video and television across all screens. The Gold-winning entries included reports on education, nuclear waste and racism. In all, the network won a total of 14 awards.
The three stories winning Gold Awards aired on Americas Now, CGTN America's weekly magazine show, hosted by Elaine Reyes. They are:
Correspondent Mike Kirsch unveiled the risks of nuclear reactors in 'Nuclear Waste in the U.S.'.
Correspondent Dan Williams crafted a compelling story on former white supremacists called 'Life after Hate'.
Correspondent Harris Whitbeck explored how 'Entrepreneurship Training to Young Women' is key to bringing opportunities to families who fell into poverty in Guatemala.
Americas Now also received one Silver Award for 'NOLA Silenced by COVID-19' and a second Silver Award for 'Colombian Family's Long Ride on the Pan-American Highway'.
The network's documentary show, Big Story, received five awards including a Silver Telly for '24 Hours', a nine-part documentary series on the global spread of COVID-19. The show also received a Silver Telly for the documentaries, 'Running Water', 'I Can't Breathe' and 'A Long-Lost War'. The documentary 'State of Fear' won a Bronze Award.
Full Frame, hosted by Mike Walter, the network's weekly news magazine, received four awards. They include Silver Telly Awards for 'New Global Order' an interview with Singaporean academic, Kishore Mahbubani, who wrote the book "Has the West Lost It?". 'Racism against Asians in the U.S.', which looks at how the COVID-19 pandemic tapped into long-held racist views against Asians, and 'Asian Arts Influence'. The episode called 'African Influence' received a Bronze Award.
Winners of the 2021 Telly Awards were announced on Tuesday, May 26.
Click the links below to view CGTN America's award-winning videos:
Gold
Entrepreneurship Training to Young Women
https://bit.ly/3fS7D8v
Nuclear Waste in the U.S.
https://bit.ly/3oU7t4E
Life After Hate
https://bit.ly/2QWh2Ub
Silver
24 Hours
https://bit.ly/3fQ36nd
Running Water
https://bit.ly/3frdGC3
I Can't Breathe
https://bit.ly/3fpqQzn
A Long-Lost War
https://bit.ly/34oQZs4
New Global Order
https://bit.ly/34k8dqu
Racism Against Asians in the U.S.
https://www.cgtnnow.com/videos/racism-against-asians-in-the-u-s
Asian Arts Influence
https://bit.ly/2RORJ73
NOLA Silenced by COVID-19
https://bit.ly/3fSX19s
Colombian Family's Long Ride on the Pan-American Highway
https://bit.ly/3vw2FVC
Bronze
State of Fear
https://bit.ly/3fNBEXa
African Influence
https://bit.ly/3hY6YFy