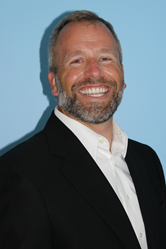 BOCA RATON, Fla. (PRWEB) March 30, 2020
Chad Cooper, the motivational speaker and athlete career transitioning coach, is announcing that he is offering free sessions to athletes who are looking for coaching in regard to career transitioning. The offer is available for professional and collegiate athletes and will provide them with expert advisement to find new and rewarding options once their current employment ends. Chad has worked with dozens of men and women who have made a living in the athletic field and wants to offer his experience to assist others, especially with the current climate.
"You will have hundreds of people after the Olympics are done this summer, looking for what to do next. The same goes with football, basketball, hockey and baseball. Tony Romo just signed a deal with CBS for 17 million a year to cover games, but the problem is those types of deals are not available for everyone. You have to find a new path that's not only financially rewarding, but also gives you a sense of purpose. That's where these sessions come in to help." Chad Cooper
By offering the first session for free, Chad is hoping that many of these men and women will act to address the matter before they get closer to retirement. The earlier they begin to work with Chad Cooper, the more time they will have to get involved in his program and find reliable solutions that will benefit them long-term. With the MLB, NHL and NBA seasons currently on hold due to the coronavirus or Covid-19, Cooper is hoping that this offer will motivate these people to contact him to learn more about the program and the difference between responding vs reacting to the current environment.
"Right now, we have the NFL free agency getting started which is great considering all we've had to talk about the last couple of weeks is the coronavirus. However, there were a lot of players who were cut and will not be offered contracts this offseason. Men who are only 30 years old who have just been told that they will not be playing the sport they've played their entire lives. That's hard to deal with and even if they were lucky enough to make great money during their playing career, as athletes, the hardest part is to find something that gives them value and motivation each day. I can help them find this and get to work on it now, not five years from now. This is an opportunity for these men and women to learn how to respond to this situation and prepare for a better and more secure future rather than react to the current environment and lose out on a great opportunity."
About Chad E Cooper
Chad E Cooper is an experienced life coach and entrepreneur. His book Time Isn't The Problem: Four Stages To Transform Stress Into Success, is available on Amazon. After his time in the United States Marines Corps, Chad moved onto work at Microsoft as an information technology advisor. After retiring from Microsoft at the age of 35, Chad partnered with Tony Robbin's Robbins Research Intl. as a Platinum/Master Coach of Business Mastery through his company Factive Nautics coaching organizationand travels the world coaching and teaching professional athletes, elite entrepreneurs and more. If you would like to learn more about the program, visit Chad's site today.