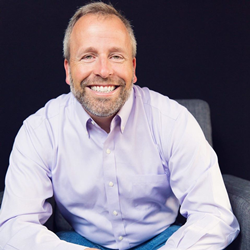 New Program For Professional Athlete Career Transitioning - Chad E Copper
BOCA RATON, Fla. (PRWEB) January 29, 2020
Chad Cooper is announcing a new program that focuses on professional athlete career transitioning coaching and the program will begin in early 2020. Chad has worked with professional athletes for over 15 years and has noticed a drastic increase in the difficulty for these young men and women to transition into a life beyond sports and is hoping that this program will offer them assistance and create a smoother transition beyond athletics.
"In 2020, especially after the Summer Olympics, there will be over 5,000 young men and women in this country who are going to be without jobs. These people have dedicated their entire lives to a sport and will no longer be able to make a living performing at the highest level of competition. This includes college students and you can say that they have a degree but let's be serious. Many of them will either leave school without one or they picked a degree that would not interfere with their athletic responsibilities. That's why there are so many people who need assistance in not just finding a job but finding a meaningful and rewarding career." Chad Cooper
The program will focus on working with each athlete one on one and identifying their strengths. Then, Chad will help them identify what areas of work they may enjoy and take as an interest, either based on past experiences, hobbies, previous education they've had or opportunities that are available to them. The goal is to keep these athletes from falling into the same trap college grads fall into by taking the first job they are offered. Instead, Chad helps these people find careers that are rewarding and replicate the joy they've experienced in the past through new vehicles.
"I had someone call me a few months ago. They have been playing football for about five years and they knew that they may have a year or two left if they are lucky. They wanted to know what my opinion was on them finding a job after football. I asked them what they loved to do when they were younger, besides playing sports. They talked about helping their mom with her bookkeeping job when they were in high school and how they really enjoyed it. It's stuff like that which really goes unnoticed but at some point, in our lives we've been able to identify things we enjoy doing and that's what our true calling is. Yes, it's fun to play a professional sport and get paid to do it but those big contracts we see on the news are few and far between. For the rest of these athletes they need something to transition into and this program will help them to find that."
About Chad E Cooper
Chad E Cooper is an experienced life coach and entrepreneur. His book Time Isn't The Problem: Four Stages To Transform Stress Into Success, is available on Amazon. After his time in the United States Marines Corps, Chad moved onto work at Microsoft as an information technology advisor. After retiring from Microsoft at the age of 35, Chad partnered with Tony Robbin's Robbins Research Intl. as a Platinum/Master Coach of Business Mastery through his company Factive Nautics coaching organization and travels the world coaching and teaching professional athletes, elite entrepreneurs and more. If you would like to learn more about the program, visit Chad's site today.