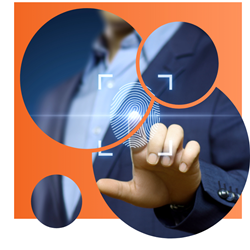 "We're excited to work with Chalice Network to enhance the tech stack that we offer our advisors."
MELBOURNE, Fla. (PRWEB) January 27, 2022
Chalice Network™ proudly announces the addition of Equity Advisor Solutions® (EAS) as its latest partner of Chalice Connect, the white-label marketplace platform that digitally delivers member benefits to the nation's leading financial institutions, associations, and societies. With single sign-on technology, Chalice digitally delivers a suite of benefits that helps throughout the entire lifecycle of a business. In turn, EAS can now offer an improved and digitally accessible marketplace that could help their RIAs save time, money, and easily access exclusive benefits vital to running their businesses efficiently.
EAS believes consolidating systems and technology integration are critical to streamlining business. By partnering with Chalice, they are one step closer to helping their advisors eliminate busy work and discover extra time and savings. In addition to offering a private-labeled client portal, cloud-based trading solutions, and a portfolio management system, they are now able to extend benefits unavailable to the open market such as fortune 500 group health insurance, even to sole proprietors.
"We are very excited to partner with Equity Advisor Solutions; and appreciate the enthusiasm they have shown in offering our digital marketplace technology to their advisors to pass along much needed benefits and savings. By working together, we will deliver a platform that solves challenges at every stage of their business lifecycle," says Keith Gregg, Founder and CEO of Chalice Network.
Chalice Connect gives financial institutions the power to provide its advisors with a unified, seamless experience, eliminating the hassle of integrating multiple solutions. Through its comprehensive platform, firms can access exclusive benefits and discount programs from legal and compliance support to accounting and everything in between. Backed by customizable marketplace technology that makes it easy to integrate existing solutions and add new benefits as they roll out.
"Providing the best experience for our clients is paramount, and we're excited to work with Chalice Network to enhance the tech stack that we offer our advisors," says Sean Gultig, President and CEO of Equity Advisor Solutions. "We are all about keeping processes as streamlined as possible and, in turn, changing the way advisors view their custodian. With Chalice, we are able to provide our advisors with an efficient marketplace that will afford them extra time to spend on other aspects of their business."
About Chalice Network™
Chalice Network™ is a Digital Marketplace PaaS (Platform as a Service) with a community of 60,000+ business owners consisting of Financial Advisors, RIAs, IBDs, CPAs, Insurance Agents, Attorneys, and Allied Financial Services Professionals. Chalice was purposely built to give small to mid-sized business owners economies of scale, operational efficiency, and enhanced enterprise value through a marketplace-based model. Chalice's goal is to help expand brands into networks, from linear businesses into holistic constellations. Learn more about Chalice Network at http://www.chalicenetwork.com.
About Equity Advisor Solutions®
At Equity Advisor Solutions (EAS), we believe in standing up for independent advisors who feel left behind. Independently owned and operated, we serve advisors exclusively, with no retail or proprietary businesses competing with theirs. Our clients' success truly is our success - we only can grow when they grow – which is why we have dedicated time and resources to ensuring their professional lives are as efficient as possible. We strive to make it easy for advisors to serve their clients as they see fit, providing an all-in-one custody solution that encompasses traditional, ETF, and alternative assets on the same convenient platform. Our approach combines best-in-class technology, centralized custody, and deep expertise with the personal attention and dedicated relationship management of a boutique brand to save advisors time, money and grow their business.
Custody and Administration Services are provided by Equity Trust Company, of which Equity Advisor Solutions is an affiliate. Today, Equity Trust Company services approximately 183,000 accounts in all 50 states and has nearly $29 billion in assets under custody and administration.