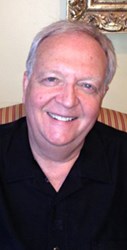 I am proud to have been able to provide family and cosmetic dentistry to the people of Chandler for such a long period.
Chandler, Arizona (PRWEB) August 15, 2013
For Chandler family and cosmetic dentist, Dr. Kerry L. Taylor, 2013 marks a milestone of service to the people of Chandler, Arizona. For 30 years, he has been the caring family dentist who has provided a full suite of dental services to his local community.
In this time, Dr. Taylor's practice, Chandler Dental Excellence, has remained at the forefront of changing technologies and modern dental procedures. Dr. Taylor's dedication to undertaking continuing education courses keeps him at the cutting-edge of dentistry, particularly as a cosmetic dentist in Chandler. Details of these procedures are at http://www.chandlerdentalexcellence.com/cosmetic-dentistry.php
"I am proud to have been able to provide family and cosmetic dentistry to the people of Chandler for such a long period, and it is always a delight when I see the children I treated in those early years return with children of their own," said Dr. Taylor.
"My practice team and I have, over the years, learned the best ways to help even the most nervous of patients to feel at ease, whether it is a small child attending his or her first examination, or one of our more long-term patients.
"We know that some patients are anxious about having even the simplest dental procedures, and others might be embarrassed about discussing cosmetic dental ideas - particularly older people," he explained.
"But when it comes to cosmetic dentistry and teeth whitening, Chandler residents know that they can come to us to discuss which solution is just right for them. We provide with the information they need to make informed and educated decisions, which is something our older patients in particular value greatly."
Dr. Taylor believes that this level of comfort and trust comes from having a strong bond with the Chandler community, a relationship that is now being celebrated with his 30th Anniversary of service as a family dentist Chandler-focused. At http://www.ChandlerDentalExcellence.com Dr Taylor lists his full suite of family and cosmetic dental services.
About Dr. Taylor, DDS
Dr Kerry L. Taylor obtained a Bachelor's degree in Psychology from California State University in Fresno before attending Georgetown University School of Dentistry where he was awarded his Doctor of Dental Surgery (DDS) degree in 1983.
He has practiced family and cosmetic dentistry at Chandler Dental Excellence, Chandler, Arizona, for over 30 years, and in that time, he has undertaken many thousands of hours of continuing education courses.
Dr. Taylor is a Member of the American Dental Association, and Academy of LDS Dentists. He became a Master of the Academy of General Dentistry in 2012.
More information on this family and cosmetic dentist in Chandler can be found at http://www.chandlerdentalexcellence.com/meet-dr-taylor.php