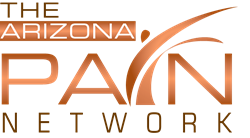 Cooled radiofrequency ablation offers 90% of patients at least six months of relief and insurance covers the procedure!
Chandler, Arizona (PRWEB) May 22, 2017
The top pain management clinics in Chandler and Scottsdale are now offering cooled radiofrequency ablation of the knee. The nonoperative treatment is covered by insurance and has been extremely effective for long term pain relief. Call (602) 507-6550 for more information and scheduling.
Knee pain affects tens of millions of Americans, and there are few long term nonoperative relief options. One of the most recent methods that has been studied is cooled radiofrequency ablation for long term knee relief. In a recent study reported by Practical Pain Management, patients reported over 90% knee pain relief for the entire six month follow up of the study.
The exceptional relief achieve means that patients can get back to desired activities which may include golf, tennis, hiking, playing with kids or grandkids, or more physical activities.
The procedure is covered by most major medical insurances including Medicare, with the Arizona Pain Network physicians offering the procedure in both Chandler and Scottsdale. Appointments are readily available for consulting on knee pain and other conditions. Radiofrequency ablation is also available for chronic neck and back pain, which also provides long term relief for patients.
The Double Board Certified Arizona pain doctors in the Network are experts in nonoperative procedures for pain relief, having performed fellowships along with being leaders in the field. Simply call (602) 507-6550 for more information and scheduling with pain management Scottsdale and Chandler trusts.