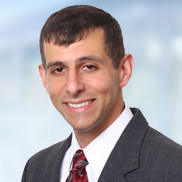 We are thrilled to have Scott as part of our executive team, managing the legal demands of our fast-growing business. - Raffi Azadian, CEO
NEW YORK (PRWEB) November 05, 2019
Change Capital, a corporate financing provider headquartered in New York City, is pleased to announce that Scott H. Bernstein, Esq., has joined the company as Senior Vice President and General Counsel.
Scott brings to his role extensive bankruptcy, reorganization, and commercial litigation experience, representing financial institutions, financial services companies, and secured and unsecured creditors. He will provide counsel and representation to Change Capital in these areas as well all legal matters.
Mr. Bernstein was most recently counsel at Blakeley LLP, a bi-coastal creditors' rights boutique, and also served in similar roles at regional powerhouses Stradley Ronon Stevens & Young, LLP, and McCarter & English, LLP.
Scott has been published on bankruptcy, real estate and consumer finance topics, including by the American Bankruptcy Institute Journal, Business Law Today, and New York Law Journal. He is a contributing author to A Practitioner's Guide to Prepackaged Bankruptcy: A Primer, which is published by the American Bankruptcy Institute. Prior to entering private practice, Scott served as a law clerk to the Honorable Robert E. Gerber of the U.S. Bankruptcy Court for the Southern District of New York. Scott received his J.D. from the New York University School of Law in 2002 and his B.A. in History from the University of Michigan in 1999.
"We are thrilled to have Scott as part of our executive team, managing the legal demands of our fast-growing business," stated Raffi Azadian, CEO of Change Capital. "We had a very positive experience working with Scott at his previous law firms and we are looking forward to working more closely together as we navigate the next stage of our company's growth."
With headquarters, underwriting and back-office operations in New York and origination and service locations in Los Angeles and Atlanta, Change Capital provides creative, flexible, and timely capital solutions to small and medium businesses across the country.
For additional information, please visit the company's website at http://www.change.capital or email to info(at)change(dot)capital.