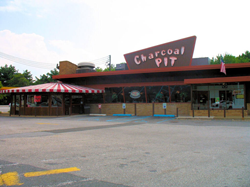 WILMINGTON, Del. (PRWEB) March 16, 2020
Beginning Monday, March 16, both Charcoal Pit locations in Prices Corner and North Wilmington, and Columbus Inn in Wilmington, are closed to protect workers and customers.
"Closing our restaurant locations was a logical step during this outbreak. Swift action was needed to ensure the safety of our workers and the community," said Louis Capano III, CEO of Capano Management, owners of the three properties. "Our next priority is exploring ways to provide food to the community throughout this crisis."
All workers will be compensated during the closings until further notice. The three locations are considering options to re-open for take-out, drive-through and curbside pick-up orders.
"Every choice we've made has been seriously considered as we know they have direct impact on people's lives. The incredible loyalty of both our staff and customers is something we've never taken for granted. Protecting their health is paramount. All Capano Management employees are urged to follow the CDC protocols:

Practice social distancing
Resist groups and crowds
Regular hand washing, following the 20-second rule
Keep your hands away from your face at all times
Cover coughs and sneezes with your arm or tissues
Clean your immediate surfaces (door handles, light switches etc.) daily"
For updates, please visit the Charcoal Pit and Columbus Inn websites.