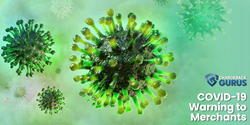 Chargeback Gurus predicts that over the next six months, companies in the following industries should anticipate a 15 to 20% increase in chargebacks: Airlines, Travel Agencies, Cruise Lines, Car Rentals and Hospitality.
MCKINNEY, Texas. (PRWEB) March 19, 2020
"As more and more people start taking this seriously, merchants are going to have to be prepared to give refunds to travelers who cancel bookings out of concerns they might contract or spread the virus," said Srii Srinivasan, Founder, and CEO of Chargeback Gurus. "Holding them to terms and conditions that penalize them for following public health advisories will just encourage them to call up their banks and go through the dispute process to get their money back."
In addition to this, circumstances where the normal rules of play are suspended and policy changes are being made on a day to day basis are rife with opportunities for fraudsters to engage in first-party fraud. "Without question, there are some who will use coronavirus as an excuse for 'friendly fraud' chargebacks," Srinivasan continued. "That means that at the same time merchants are making accommodations to keep their real customers happy, they also have to guard against fraudsters trying to take advantage of them."
"Friendly fraud" refers to the practice of obtaining a chargeback for a legitimate transaction under false or mistaken pretenses. This may occur by accident when a cardholder is confused about the purchase terms of their bank's dispute process, but many cardholders do it purposefully. Exploiting the chargeback process in this manner is considered a form of first-party fraud.
Chargeback Spikes Predicted
While COV(D-19 may be a new and different virus as far as epidemiologists are concerned, the economic behaviors it engenders are not. Chargeback Gurus has observed what happened with payment card issues and eCommerce during similar epidemics, such as SARS, MERS, and H1N1.
Based on these past experiences, Chargeback Gurus predicts that over the next six months, companies in the following industries should anticipate a 15 to 20% increase in chargebacks:

Airlines
Travel Agencies
Cruise Lines (based on the Diamond Princess incident and similar quarantined outbreaks, they expect the cruise industry to be hit especially hard)
Car Rentals
Hospitality (hotels, motels, resorts, theme parks, etc.)
Merchants located in geographical regions that have been placed under a quarantine or travel restrictions can expect substantially higher chargeback rates than merchants outside of these areas.
Many of these merchants' customers will contact them directly to inform them of their intent to cancel bookings and ask for a refund, even if they know they are no longer within the allowable cancellation period stipulated in the purchase agreement.
If a merchant denies the customer a refund, they can expect a chargeback to follow, even from customers who normally wouldn't dispute a charge simply because the merchant wouldn't bend their rules for them. Customers will plead special circumstances to their bank, citing the declaration of a global pandemic. Even if the card network rules allow for these chargebacks to be contested and reversed through the representment process, the banks will put many of them through, costing merchants not only revenue but chargeback fees. For merchants, a voluntary refund is always cheaper and less harmful than a chargeback.
"Any customer that calls you up and asks you to make an exception to refund their money is giving you the chance to avoid a chargeback," Srinivasan said. "If they don't get what they want, the next call they make is to their bank. Right now, when so many customers are likely to try this approach, we think merchants really need to weigh the benefits of standing their ground against the risks of alienating customers and inviting chargebacks."
Fraud Prevention Strategy
Dealing with fraudulent schemes inspired by the chaos and confusion of the coronavirus outbreak requires a proactive approach. Oftentimes, merchants won't be able to fight fraud as it is happening, but much later, in the representment phase of the chargeback process. That's why it is extremely important to have policies and procedures in place that are designed to mitigate fraud and to carefully document your actions and communications with customers.
Chargeback Gurus suggests that merchants take the following steps to prevent fraud and prepare for friendly fraud chargebacks:
Update your terms and conditions with specific information about when you will allow refunds because of outbreak-related cancellations.
Obtain explicit, documented confirmation from your customer that they agree to your terms and conditions.
Maintain customer consent records.
Whenever a purchase is made, send the customer detailed transaction information that includes a copy of your terms and conditions.
Use anti-fraud tools like 3-D Secure.
Be prepared to send your complete transaction documentation, including customer consent records, at a moment's notice.
If a customer cites the virus as their reason for cancellation, and the destination is not under a travel advisory, make sure that your documented responses to that customer include this information.
Conclusion
As a trusted advisor to major card networks and Fortune 500 companies, Chargeback Gurus has witnessed firsthand a wide range of extraordinary situations and the impacts they can have on the payments ecosystem and the dispute process. Their years of experience, expertise, and insights put them in a unique position to make informed forecasts about how the coronavirus situation currently unfolding will affect eCommerce merchants.
Chargeback Gurus is a certified Women and Minority Owned company. They have helped merchants recover over a billion dollars in disputed revenue by providing the tools and analytics that enable them to understand the root causes of their chargebacks and develop effective strategies for proactively preventing legitimate disputes and fighting back against chargeback fraud. To learn more, visit ChargebackGurus.com